A bit of FA Cup themed TRASH TALK for you this week and we're incredibly pleased to have been in contact with Spitfires fan (pictured below) Colin Burnett aged 45. He's given us some great answers this week as we continue in our quest to engage with opposition fans and prove to the footballing world that deep down, we are really nice guys.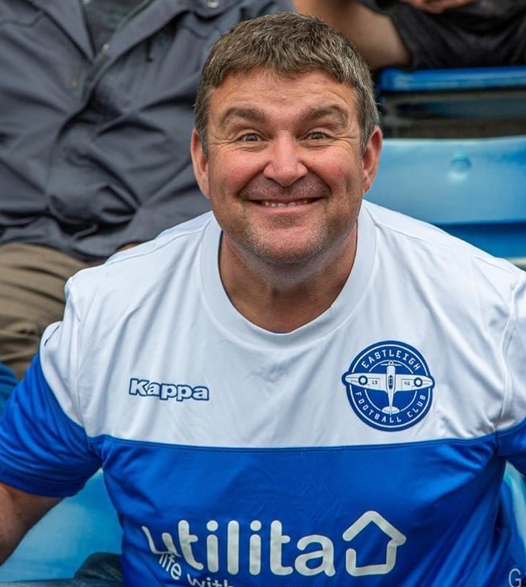 Can you tell us something about your club that a general football fan might not know?
Our nickname is The Spitfires, the club consulted with the fans in 2005 as we hadn't had a nickname since our formation back in the thirties. Southampton Airport is literally a stone's throw from the Silverlake Stadium. It was here that the Spitfire was assembled once built in nearby Woolston. The Spitfires maiden flight took place on 5th March 1936.

How is your season going so far, and does it meet your pre-season expectations?
So far, the season has gone well losing just the once in the opening 6 games. I'm a bit concerned about struggling to keep a clean sheet but as long as we keep scoring more than the opposition then I guess we will be ok.
Eastleigh has a rich history in the FA Cup nearly reaching the 4th Round in 2016 against Bolton, can you tell us anything about that game and the replay?
The FA Cup run in 2016 was just before my time following the Spits. We haven't done well since I gave up my season ticket at Southampton to follow Eastleigh. I enjoyed last season's games against Crewe which we should of won comfortably at home, but they held on so we had a replay up at Gresty Rd which was a great night, but we lost 3-1 in the end.
Do you think this is the season to achieve Football League status, and is your club equipped for the step up?
We have a fantastic set up at Eastleigh and I believe if we did go up it would take minimal work to tick the boxes required from the Football League. I believe the club is under great leadership with Kenny Amor and Tom Coffey. 
Which player is likely to be the game changer or dangerman for Eastleigh in our FA Cup clash?
This season the club has been picking up some good young players who are hungry to play rather than in past seasons having Ex-Football League players looking for their last paydays who perhaps at times don't look interested. If it happens then fantastic. If you don't expect things, then you cannot get disappointed.
What sort of style of football and formation can we expect to see from you on Saturday?
Like I said previously, we have some fantastic players now and I don't think there is one player I could single out as being particularly weak. If I had to go for a couple of players who could have a big part to play in our game, I would say Joe McDonnell in between the sticks and Ben House up front, the boy is on fire.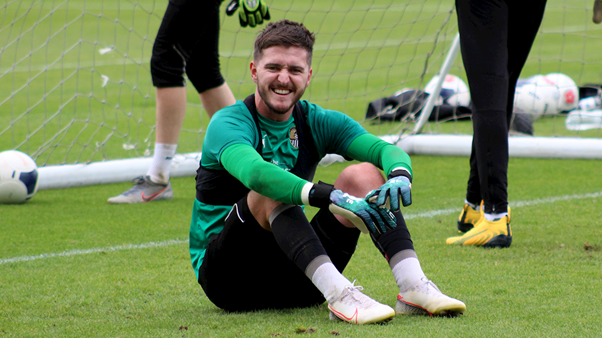 Our style of play this season from what we have been able to see is different than the previous one. Last season was very pretty to watch without getting the rub of the green on occasions. This season we seem to be pinging the ball long diagonally to our two quick whippets out wide. With the likes of Tyrone Barnett in the box we get plenty of crosses in. Sam Smart and Joe Tomlinson have got a good delivery on them.
Are you aware of any of the MK Dons players, and who are you most afraid of?
It seems really ignorant of me but I'm not sure of any MK Dons players. I remember Dean Lewington (Wotsit) from my Southampton League 1 days, he's one to get wound up if he's still there? Best not to know too much about your opponent so you don't then give them too much respect.
Score prediction for the game?
I'm going 3-2 to Eastleigh as we score plenty but also concede plenty.
Anything else you wish to add?
Want to wish both clubs good luck in the next round, fingers crossed it's us. Will help us out financially which is quite important at the moment. 
EDITOR – Many thanks to Colin for his answers and we just want to say whatever happens on Saturday good luck for the rest of the season, we will keep a watchful eye on your progress.