The MK Dons have appointed a new goalkeeping coach, completing a whole new line-up at StadiumMK.
Last week, the club announced that Nathan Harness and Craig MacGillivray had been recruited on free transfers from Charlton and Burton, respectively.
They have now been joined by coach Erbil Bozkurt. Erbil joins from Wycombe.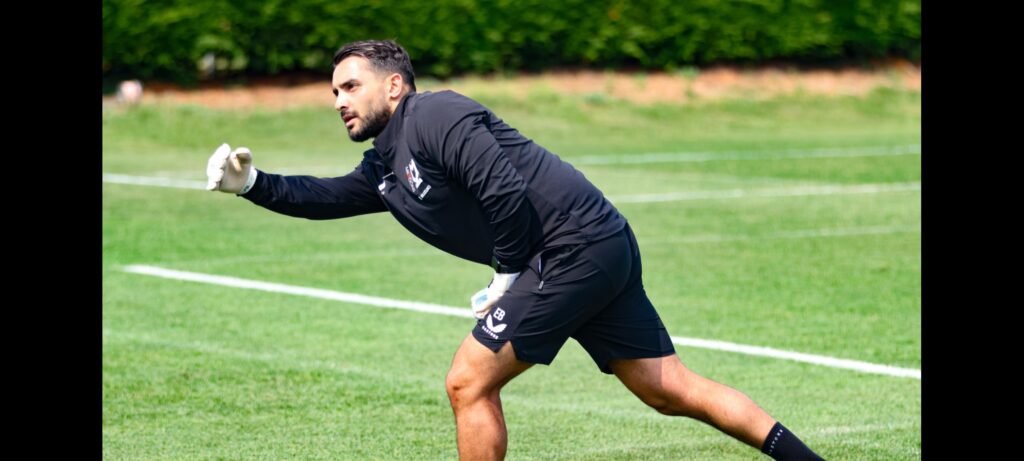 Speaking to www.mkdons.com Erbs said "I'm really pleased to be here," Bozkurt said in an exclusive interview with iFollow MK Dons. "I had the opportunity to meet the Gaffer recently to discuss his ideas and plans – it was clear that this is a very exciting opportunity for me.
"It's been good to come in at the start of pre-season and meet all the staff and the players. Everyone is working hard and there is a lot of excitement ahead of the new season.
"It's a fresh start for a lot of us, including the goalkeepers. It's quite unique to have a situation where there are two new goalkeepers and a new goalkeeper coach but I'm excited to get to work and I know, as a unit, we're looking forward to playing our part this season."
Welcome to MK Erbs …enjoy the banter with us behind the goal during the warm ups.