On Saturday, pre-match ahead of MK Dons v Portsmouth, MK Dons and MK Dons Sport & Education Trust, along with support from Milton Keynes Dons Supporters Association (MKDSA) will be supporting MK Food Bank. There will be food banks at StadiumMK and we encourage supporters to bring food and other household items to donate to those in need within Milton Keynes.
Established in 2004, MK Food Bank supports more than 5,000 families a year. The cost-of-living crisis is affecting more and more people on our doorstep right now. A donation could mean a family do not have to choose whether they use their heating or hot water or feed their children.
MK foodbank has asked football fans to donate: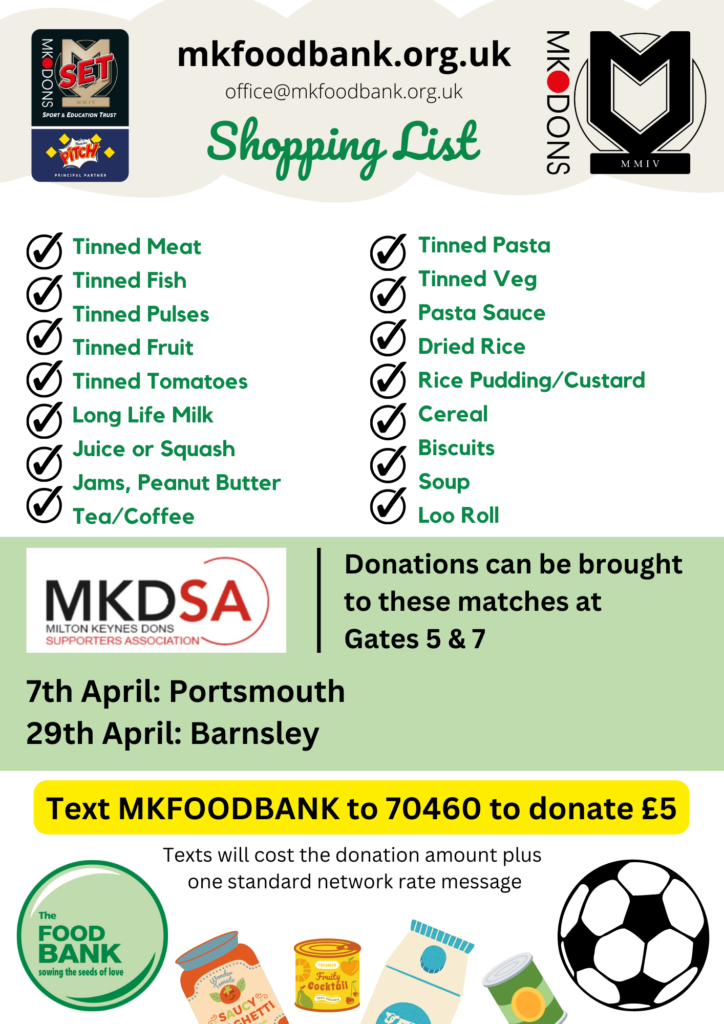 Home Fans can donate Pre Match ahead of MK Dons v Portsmouth Outside of Gate 5, which can be found on the South East Side of the Stadium opposite KFC. Whilst supporters can also donate at Gate 7, near the Marshall Arena.
For more information visit https://mkfoodbank.org.uk/