By The MKDSA Media Team
Please introduce yourself
My names ethan aka J0blesskitty well known tiktoker 
Tell us about Oxford's transfer window?
I think Oxford's transfer window was horrendous, Matty Taylor going to Port Vale last minute when we have no better striker is awful for us.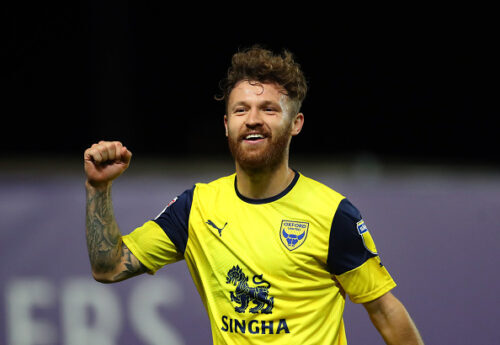 Your Oxford highlight from this season so far?
Oxford highlight this season for me is one of two things. It has to be either coming back from 2-0 down against Swansea in the Carabao Cup or playing against Arsenal in the The FA Cup
We've had a tough season, but how has your season gone so far?
We've also had a tough season despite going 10 games without a loss we still managed to be relegation contenders having now lost four on the spin since we beat Ipswich 2-1 in January
You have six of the top seven to play, quite a few tough months ahead?
Yes very tough months going forward and we hope to bounce back and be on form before facing the challenging end to the season.
Is Robbo under pressure?
I believe Robbo is undergoing a lot of pressure from the fans as many believe its time for him to go.
How are the plans for the new ground going?
New ground plans (Kidlington, North of Oxford) are going great, we have confirmation on the carpark and stadium location and hopefully this new stadium has 4 stands.
What style of play can the Dons expect from Oxford on Saturday?
At this moment in time it seems like our players dont really have a style of play and its like they're doing their own thing.
Which Oxford players should we watch out for on Saturday?
I believe Brannagan will be a threat as always hoping, he comes back from his terrible injury against Barnsley. Also I believe Goodrham Bates and Gatlin Odonker will cause mayhem on the pitch also.
Any worries about our side for you?
I believe MK are going in the right direction to staying up and your 2-0 win against BRFC worrys me slightly. Jamie Cummings being a hard goalkeeper to score past.
Who will go down from League One?
I believe Forest Green, Fleetwood Town, Cambridge and Burton will go down from league 1.
Finally, what do you think the score will be?
It hurts to say, I believe the score will be 2-0 to you guys.
Thank you J0blesskitty, enjoy your day out at StadiumMK