Long-time stalwart of the MKDSA Rex Burton has died at the age of 76. He will be greatly missed.
Luton-born Rex was an automotive design engineer by trade until he retired in 2011. He supported the Dons for more than a quarter of a century and came to virtually every home game from the time Wimbledon FC played its first game in Milton Keynes at the Hockey Stadium in 2003 right up to MK Dons' 0-0 draw against Gillingham at Stadium MK on New Year's Day, a few days before his death.
He was a committee member of the MKDSA for much of that time, becoming its disability officer, and also becoming a Trustee and Director of Level Playing Field, the national organisation which campaigns to improve accessibility for all football supporters in the UK.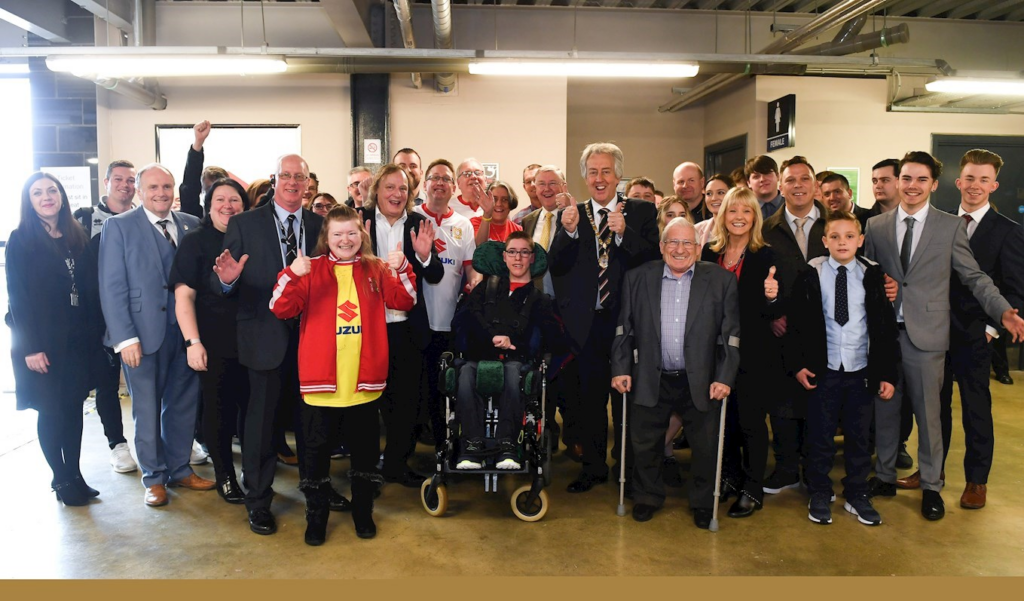 As its disability officer Rex was integral in the MKDSA's campaign to raise funds for the installation of the Changing Places facility for severely disabled supporters at Stadium.MK. This was something he was very proud of and shared his knowledge with other clubs, stimulating the development of these essential facilities at grounds round the country,
Rex also had a key eye for detail and kept an eagle eye on any changes to the MKDSA's Constitution and any possible misinterpretation of it. And above all he always had the interests of his fellow supporters in mind in everything he did.
MKDSA Chairman Colin Butler said, "Rex's legacy to the MK Dons and indeed stadia around the UK will be here for all time and is there for everyone to see that he made football accessible for all, we owe him a great debt of thanks".
One of Rex's notable achievements with Level Playing Field was to bring its inaugural national conference to Stadium MK in 2019.
The organisation's Chair, Tony Taylor, said: "Rex was fundamental in ensuring we gad a brilliant accessible facility to deliver the national conference, a platform to share good practices and supporters' matchday experiences in order to bring about change and making live sport accessible for all.
Rex was a brilliant trustee for us. We could always depend on his honesty, wise counsel, and determination when it came to crucial matters in driving Level Playing Field to where it is now.
"His passion and drive to make stadia more accessible was inspirational, along with his ability to engage with club staff and fans so seamlessly."
The MKDSA would like to thank former MKDSA Committee Member Russell Forgham for writing this tribute to Rex.