With over 1,000 Cambridge United fans expected to descend on Stadium MK at the weekend we didn't have too much bother securing the services of one of them to answer this weeks Trash Talk Questions. So many thanks to Owen who runs the "Under the Abbey Stand" podcast for taking part this week.
1 – We are about a quarter of the way through the season, so how is it looking for your team so far?
It's going about as expected really – we surprised everyone last year by getting promoted but knew that if we kept the core of the team, we'd have a fighting chance in League One. It's not going to be an easy season for us, and I don't think any U's fans are expecting us to finish anywhere other than in the bottom third of the table, so we're pretty happy. We had a bit of a tendency to give away early goals (although it looks like we're over that now – touch wood) which makes our job harder, but we've ground out some decent results against the 'bigger' teams in the division. We just need to make sure we continue to pick up points against those teams around us.
2 – We are noticing that some clubs are struggling with attendances, are you back anywhere near to your pre-Covid attendances?
Our attendances are actually up a reasonable amount this season – but you can put that down to being in a higher league, a successful side last season, plus the visit of some big clubs to the Abbey Stadium. A great deal of the current feel-good factor around the club has to go to manager Mark Bonner – he's a fan like us and had a season ticket here in the 90's. After the likes of Shaun Derry and Colin Calderwood he's restored a little bit of pride in what it means to be a U's fan, and he's always honest and interesting in his post-match interviews. The club really made an effort to engage with fans during the lockdown, and we're repaying that now by supporting the team just as much, if not more, than we used to.
3- We note that many clubs are going across to digital tickets and cashless stadiums and this has caused major problems for fans, is this something that has affected you as a fan, home or away?
It's not really caused any major problems at the Abbey other than some slightly longer queues getting into the ground – for so long we were used to smaller crowds and being able to rock up at five to three and go straight in, but it's no bother to get to the ground ten minutes earlier.
4 – Every club has played about half the teams in League 1, who do you think is the best and the worst team you have played so far?
Best: Lincoln. I think it was just a perfect day for them when they played us, but they looked a class above that day. It pains me to say it but Ipswich looked really good too.
Worst: No-one has looked rubbish; Sheffield Wednesday were surprisingly poor in the first half against us but looked a different team in the second. Overall, I'd probably say AFC Wimbledon as the worst, they didn't seem to offer that much going forward.
5 – In our forthcoming game what sort of style can we expect to see from your team?
If we play to our strengths, you'll see a team that battles for every ball and won't be too much of a walkover – we're not too bad in defence when everyone is on form, although we don't have much depth in midfield. If you control the midfield, you'll control the game. Up front, Joe Ironside will be fouled repeatedly by your defenders, but the referee won't give him a single free kick, if past form is anything to go by.
6 – Is there any current MK Dons player that you would like to see playing for your team?
Hiram Boateng. Looked mustard when he came here on loan last season. We'd also have Harry Darling back in an instant too.
7 – Every lower league club fear that the big boys are monitoring their players, is there anybody in your team that is attracting unwanted attention, and might be lured away in January?
If Norwich continue to lose every week, they must be thinking about trying to tempt Wes Hoolahan back to Carrow Road. Other than that, Jack Iredale has really built on his great form last season and would be difficult to replace.
8 – Is there anyone in your team that we should really fear as a potential game changer?
Wes Hoolahan is the obvious one, even at 39 years old he's one of the best players in the division. His touch, vision and class are a cut above anyone else, and in my opinion he's the best player to have ever played for us (sorry Luke Chadwick!). Other than Wessi, Shilow Tracey is an attacking winger, and when he's on the ball he's exciting to watch – he gets into some good positions and can create chances from nothing.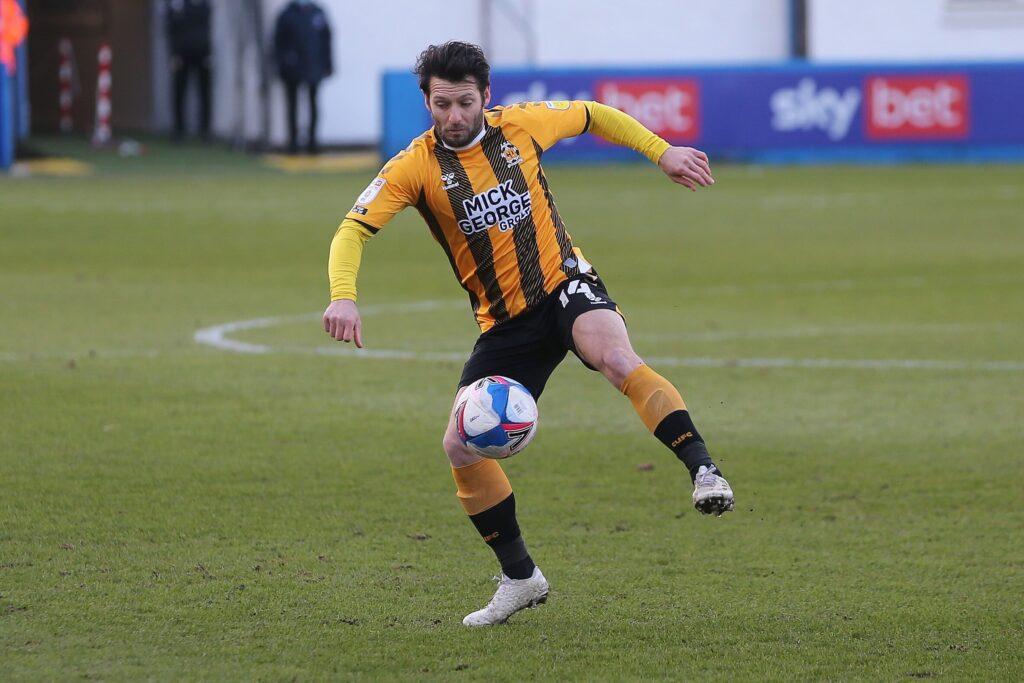 9 – Can you predict where you think your club will finish at the end of the season, and where the MK Dons will finish?
I think we'll finish somewhere between 15th to 20th. MK should finish in the playoffs.
10 – Many thanks for taking part, all we need now is your prediction for the game?
I hope it will be a close game, we'll put up a good fight, but I think you'll have the stronger team on the day. 2-1 to you.
Many Thanks to Owen, and we wish him and the U's all the best for the season.
Photo Credits – Cambridge United FC & TheAthletic.com