Who doesn't love a bit of midweek football to break the week up in what will be our first League 1 night game of the season versus Fleetwood Town.
The man in the middle with the whistle will be Peter Wright from Merseyside, and it's been a while since we saw him last, in fact it was the 2019/20 season in our away trip versus Shrewsbury Town, and one of the last away trips before Covid 19 struck. We drew 1-1 that day leaving us in 19th place 10 points clear of the relegation zone, but who scored for us, the answer is at the bottom of the page.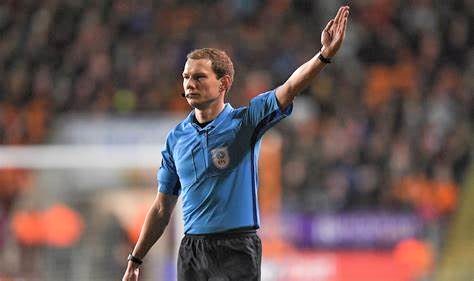 Mr Wright has officiated at 7 games this season, booking 24 players, and his red card has not yet seen the light of day, but he has pointed at the spot on 2 occasions.
Last season he averaged 2.7 yellow cards per game, and in addition he sent someone off on average once in every 10 games, he also averaged a penalty call once in every 8 games.
Ref Wright will be assisted by Declan Ward and Michael Chard on the flags, with Ryan Whittaker taking care of the 4th Official duties.
The answer to the question we asked was it was Rhys Healey in the 77th minute, who fired in the rebound after a Sam Nombe shot was originally denied by the Shrews keeper, for the record Omar Beckles had put the Shrews in front some 15 minutes earlier.