Many thanks to this weeks contributor 28 year old Marcus Hoare who is a Charlton Athletic fan. Good luck to him and Charlton for the long season ahead.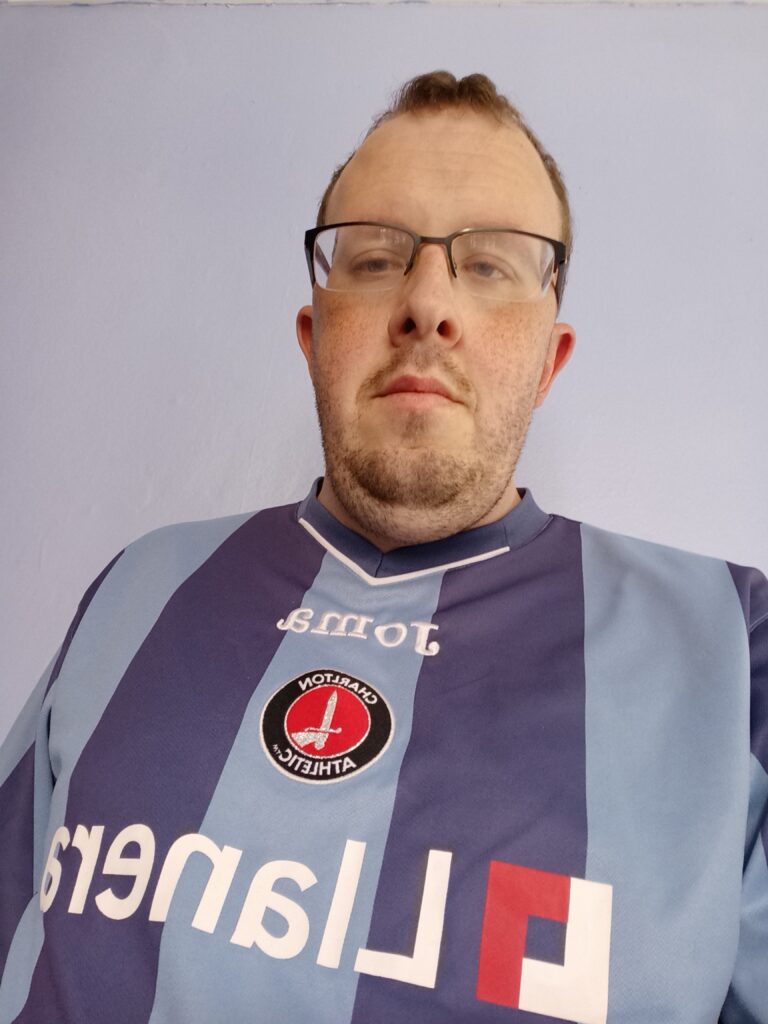 Looking back to last season after a summer of reflection, What is your assessment of how you got on last season?
Last season was an absolute rollercoaster, we started pretty much under a transfer embargo over some very shady ownership dealings that are possibly worthy of a Netflix series of their own. The Thomas Sandgaard takeover wasn't completed until 2 weeks was left in the transfer window so it was a race against time to get a squad together that could compete. The wheels started to come off the Lee Bowyer era around January despite the arrivals of Jayden Stockley, Diallang Jaiyesimi and Ronnie Schwartz, to provide some firepower alongside former MK Dons man Chuks Aneke.
Eventually Bowyer left for Birmingham and Nigel Adkins was appointed, a name that I can't say was on many people's lists initially as he'd be out of the game a bit since leaving Hull. However, we finished the season strongly and just narrowly missed out on the playoffs on the final day of the season.
Looking forward, What are your expectations and hopes for this season?
For me it must be playoffs minimum, our first eleven barring injuries is good enough to compete at the top of this league. However, that does depend on our usual injury curse not biting again and losing key players for extended periods.
Can you tell us a little-known fact or historical event people may not of heard of regarding your club?
The Valley is named because it's literally in a valley. The ground was a former chalk pit.
Are they any players "breaking through" from your system who could be the next big players for your club?
Deji Elerwere is the only one right now and is a young Centre Half from the academy, that's one thing we do seem to produce a fair few of after the success of Joe Gomez and Ezri Konsa. He's unlikely to be first choice at 17 but he looks a real prospect for the long term.
How has your season ticket sales gone with potential issues with restrictions? We have capped all our season tickets at £230 in all areas in case of local lockdowns to cover the £10 a game on iFollow. Has your club come up with any Initiatives?
Season ticket sales have been strong, I think it's currently just under 10,000 sold as I write this. We haven't really put any initiatives in place.
In terms of iFollow, this was one of the first things Thomas Sandgaard put in place when he brought the club, as he's based in Colorado a lot of the time and iFollow isn't the most reliable service as most clubs know. We've got an in-house Charlton TV service that covers all the games usually hosted by Scott Minto and an ex-player.
Which MK Dons player stands out to you and why?
Troy Parrott looks an excellent loan signing, someone that's got a big reputation at Spurs and should score goals in this league.
What style of play can we expect to see from your team?
We'll probably line up in a 4-3-3 as that's been the preferred Adkins formation. At times we can be direct into Jayden Stockley and use his excellent aerial ability to good effect.
Have you ever been to Stadium MK, if so, what's your opinion on it?
I've yet to do many away games due to other commitments so can't really comment.
Who are your tips for the league title, promotion, and relegation?
Title I think it's hard to look past Ipswich with their summer signings, they've really gone out there and added quality.
Promotion I'd expect Wigan to be right up there chasing Ipswich for the title.
Relegation – Cambridge, Cheltenham, Fleetwood, Plymouth.
Can you give us your match prediction?
2-1 Charlton, we're still a bit of a work in progress on the squad front so it's a tough one to call but I'll go for a tight win.