Hi all, we're back again with another edition of Trash Talk, and its proving to be one of the most popular features on the MKDSA website not only amongst our fans but that of our opponents as well, so thanks once again for tuning in and getting the lowdown on our next opponents. For this game we are indebted to Posh fan, 25-year-old Nathan Brown who has made our website editor redundant with a flawless detailed report, so well done for that Nathan.
We wish you and all Posh fans the best for the season, good luck with that promotion push, stay safe and hopefully we will see you next season, that is if you haven't achieved your ambition in "Project Revenge".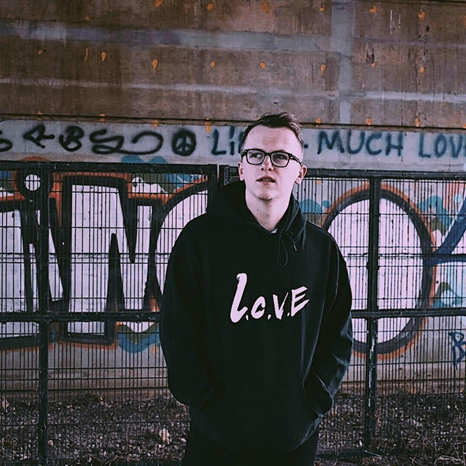 Can you tell us a little-known fact about your club?
Victoria Beckham once attempted to place a legal challenge for the rights of the term 'Posh', the club's nickname, but she was unsuccessful.
We have spoken to fans from many clubs this season regarding how clubs have compensated those that have purchased season tickets this year and last, how has your club compensated fans?
As far as I am aware the club has offered those fans who've purchased season tickets the option for a refund, but also with the handful of games that were permitted fans, they were given first refusal for match day tickets. I don't think we will see them all be fully recompensed until the pandemic has ended, as I imagine the club and its owners shall have big plans to repay their faith and kindness shown. 
Slowly but surely fans are returning to grounds with reduced attendances, how has your club gone about allocating tickets? (This question was asked prior to Lockdown 3)
The club has given all those season ticket holders first refusal on tickets, but also for the Papa John's Trophy game fans without a season ticket were given the opportunity to purchase a ticket as a number of those with season tickets decided against taking up their option for that fixture. 
How has the season gone for you so far, as expected, better, or a bit underwhelming?
I think this is a really difficult question to answer because this season is like no other in terms of COVID 19 being a real overhanging element to the season. Posh always expect to be in the top 7, and that's proved this season. I think earlier on in the season, with our form and the way we were playing we felt we had a real chance of a title challenge, and that could still prove true depending on how we manage in 2021, but with our recent COVID outbreak, we've lost a little ground but still sit 5th. So, with games in hand, we can actually apply real pressure on those sides above us which could be huge for us. To answer your question, I'd say it's gone perhaps as expected, but if we don't climb the league before the end of the season, we will feel somewhat underwhelmed considering where we found ourselves in October/November time. 
What has been the best result and the worst so far this season?
Beating Hull 2-1, having come from behind. Losing 2-0 to Crewe which started a slight downturn in form for us. 
Who has been your best player so far this season, and perhaps another player we should keep an eye on?
For me personally I would say Jack Taylor, he's a real box to box midfielder and I think without him at the heart of our side, we are an infinitely weaker eleven. He creates, he scores, he presses, he tackles, he does everything and more and he's the kind of midfielder we've missed since Chris Forrester lost form and confidence a few years ago. Many fans will have said Joe Ward, before his injury anyway, as he deserves a special mention for improving so much in such a short space of times, contributing goals and assists, and being a real stalwart at RWB for us. In terms of a player to look out for, before our mini lockdown, I was hugely impressed by the 3 youth products that came in for us, Burrows, Kanu and Edwards. Each of them, in their own way, has shown their strengths and not looked out of place at all. I think they could all prove hugely useful as squad players and youthful energy when needed as this season is a test of fatigue and fitness, so fresh legs and their no fear attitudes will be really needed. Another to mention though is Ricky Jade Jones, a lot has been said of him since he's so young and already done so well in glimpses for us, but we've needed a real extra dimension off the bench and he's the ideal player we need I think to change games for us. He's lightning quick, a good finisher and has that Marcus Rashford style of drifting to the left wing and cutting in, and with his pace he could really stretch teams and get us up the pitch. So, in short, those 4 lads will be ones I would keep a watchful eye over. 
Where do you see your club in the league table at the end of the season?
My heart wants to say 1st or 2nd, but I think judging by the form of those around us it'll be 3rd or 4th, and then we should do well in the play offs as we are very much a side and a club for the big occasion (by and large!). It depends on our form and getting the best out of our front 3, Dembele, SS and Clarke Harris. 
Have you ever been to Stadium MK, if so, what was your impression of it?
I have, I know a lot of fans aren't always so keen on it, but I really like it. It's very sleek and I love the bowl design. Shame it's never full though.
What player do you fear the most in the MK Dons team?
I would have to say Cameron Jerome, he's a real gem at this level and a player of his quality does wonders. He's a constant threat and has the knowledge and nouse of an older pro too. 
Who is your tip for promotion and relegation?
I really like Lincoln and the business they've done – Michael Appleton knows how to put a side together. But go big or go home right? Posh, if all goes to plan! In terms of relegation, Burton and Swindon don't seem to have the goals or the backline to mount a rise up the table, and with finances really low again this January, I don't know if they can get players in to change that. 
The MKDSA accepts no responsibility in the accuracy of the information provided above, that lies with the sole provider, and if challenged we will happily provide documented evidence to support our stance.