Have we got a beauty for you, I have to be honest, I thought we would struggle to get any responses, but we have well known Banter Page Keyboard Warrior Stuart Stone aged 49 for your delights, that's him below with the comedy eyebrows. It has taken a bit of time to clean it up as best as possible and spellchecker was smoking with the 23 spelling mistakes (some of which were his own players names) and grammatical errors, but I think we have just about made it readable. We did consider leaving it unedited, and to be fair to Stuart we didn't want to take any of the content out, so we have to say many thanks to him for taking the time for providing us with the answers this week.
Enjoy!!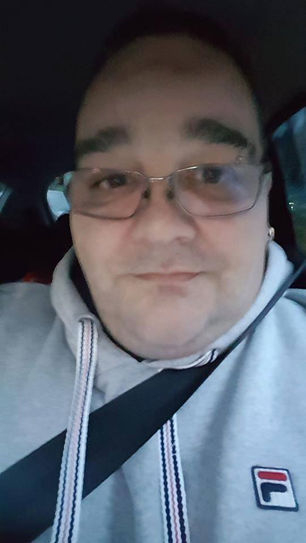 Tell us an unknown fact about your club?
Wimbledon is in London – We are Wimbledon, we are registered with the London FA as Est in 1889 and we have been confirmed we are Wimbledon and hold ALL the history and honours of Wimbledon.
What impact has Covid 19 had on your club, do you worry for its future if this continues?
It has slowed down the build of our new ground in Wimbledon, but we are financially sound at the moment.
What has your club done to compensate fans on season ticket sales?
I watch live home matches on iFollow instead, and I am fine with that as I would never ask my club for compensation in the circumstances.
What were your expectations for your club pre-season, and have you changed your mind on what you have seen so far?
Being higher than that the business in Bletchley, I think we will finish around 12th.
Who has been your breakout player this season?
We have a lot of good young players, Pigott has been on fire.
Who should MK Dons fans watch out for as a game changer?
Pigott and Seddon.
What's your opinion on IFollow?
Bloody awful.
Match prediction?
1-2 to Wimbledon.
Who is a good tip for promotion and relegation?
Hull City promotion, Rochdale and MK relegation.
Where do you think the MK will finish up this season?
23RD.
Why do you want us to drop the Dons name?
MK has no history of Wimbledon and no honours, Dons has nothing to do with MK, it is just used to keep the hatred burning and reminding people of the theft of a football league place. Dropping the DONS tag would go a long way to helping MK becoming accepted, it would stop a lot of hatred towards them (not all of it) but quite a bit, and also would make MK more of a community club by becoming MKFC or MK Rovers etc, and then they would have their own history to be proud of instead of treading on and using someone else's.
Any Other Business?
I detest the MK business ……not all the fans, as younger fans have no clue as to what went on… but Winkelman knew EVERYTHING and does not put the community of MK first by rolling out his glory of stealing a football league place.
EDITOR – Many thanks to Stuart, and we apologise for poking a bit of fun towards him, but it's all meant as a bit of banter, Stu knows all about banter, so we are sure he will take it on one of his chins. But we do have a question for him, who first christened us the MK Dons, now you might not know this Stuart, but yes it was the AFCW fans who used it as an insult towards us, there you go a little known fact about our club for you, and an honorary Life Membership of the MKDSA is on its way to you in the post…..enjoy !