For a brief second my blood ran cold when I glanced at the EFL Appointments for the midweek fixtures when I spied a certain gentleman's name, thankfully he is not in the middle, but as the 4th Official he is a bit too close for comfort in our minds, yes folks it's the return of that fun loving cuddly character, Brett " Never a Penalty" Huxtable.
Kevin Johnson is the man in the middle and will hopefully not consider what Huxtable might have to say, fingers crossed.
Referee Johnson was once rushed off the pitch on a stretcher during Plymouth Argyle's 2-1 victory over Colchester in Sky Bet League Two.
The Somerset official collided with Argyle striker Jimmy Spencer towards the end of the game at Home Park and play was held up for 11 minutes.
Johnson heard a click in his neck and complained of lower back pain, and as a precaution he was carried off the pitch on a spinal board and with a neck brace on.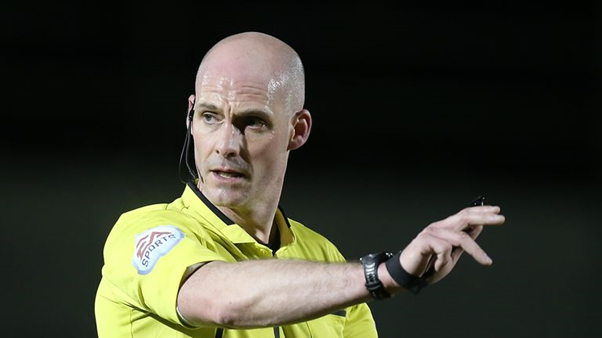 The last time we ran into Mr Johnson was February 2020 away to Portsmouth where we lost 3-1, Gilbey scored from the spot for us and Morris was given his marching orders late on in the game.
Last season he was the man on the whistle on 28 occasions, showing 93 yellow cards and 8 red cards and for this season he has reffed on 4 occasions, dishing out 9 yellows and no reds. Johnson is joined by Assistants Steven Plane and Mike Desborough with the loathsome Huxstable as 4th Official.