Many thanks this week to Gillingham fan Matt who is 38 years old and as it says on his hoodie, he has Gills in his blood. Once again, its Trash Talk Tom asking the questions, and a request from him, if you know anyone, a friend, relative, acquaintance, work colleague that supports a team that we will be shortly playing please do get in touch, sometimes its not always easy to get anyone to co-operate from the opposition fanbase, Blackpool fans are especially being a tough nut to crack.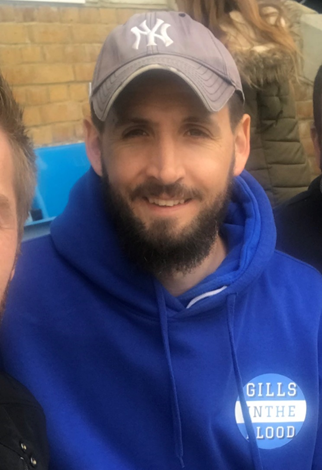 Can you give us an interesting fact about your club?
We are the only football league team in the county of Kent.
Who is likely to be your player to make a difference in our clash? Given his start to the season I think the most obvious pick would have to be Jordan Graham who already has five goals and two assists in all competitions.
Every club is relying on Academy players this season, who is your breakthrough player? The main one to have progressed in the early stages of the campaign is Henry Woods. The young central midfielder has started three of our cup fixtures before coming on late on for his league debut against Oxford this past weekend.
What sort of playing style will we see from your team? We have been able to mix it up this season with the players at our disposal. We can go direct into big Vadaine Oliver when we need to, but can also get it down and play, our third goal versus Oxford being a good example of that.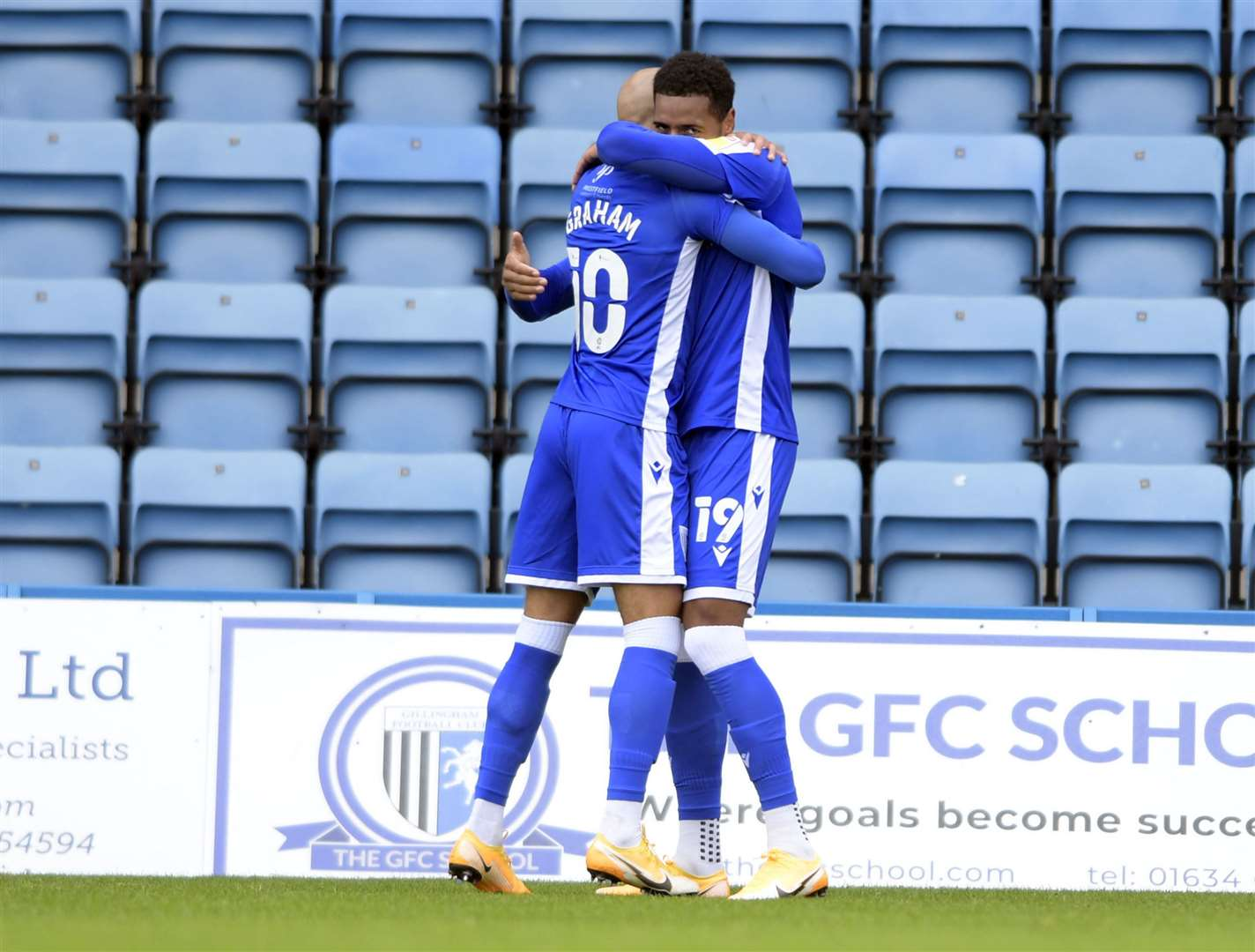 Where do you see your team finishing in the League this season?
I said 8th at the start of the season but having seen how we've started I'm a little more optimistic that we could challenge higher in what I think is an incredibly open League 1 this season.
A few games in, so have you revaluated your thoughts on the season ahead?
In terms of myself (due to the ongoing Covid issues) I'm personally taking it one game and one week at a time, not looking too far ahead and enjoying it in the here and now. In terms of the team and how they're playing I would use the words potential and promising.
Who are you most concerned about in the MK Dons team? It will be interesting to see Bailey Cargill and Jordan Houghton in action having previously seen them on loan with us. Scott Fraser looks a good addition at this level, and it will be interesting to also see how much ability Cameron Jerome retains if selected.
Where do you see the MK Dons finishing in the League this season?
I predicted 17th at the start of the season, and I think you've since lost additional key players. However, from what I've seen and read I think your performances have warranted more than you've got, so for now I'll sit on the fence and stick with my pre-season pick.
Predictions for the game?
It's an intriguing fixture considering how differently we've started the campaign, but we are still only five games in. I imagine it will be a good competitive fixture with two sides who have slightly different approaches. My heart says 2-1 to the Gills but my head says 1-1 and I would be happy with either score line.
Who do you see as the most likely team to win the league this season?
I plumped for Peterborough in the summer and after a tricky start they've picked up, so I won't swerve away from that after less than half a dozen fixtures. However, I do feel there are as many as 10 teams or so who could gate crash those top positions.
Any other comments?
Many thanks for the invite on, it's great to see so many producing fan driven content covering the lower leagues. Keep up the good work.