Well not always black, but you get the gist of the idea, and I'm sure you can imagine there are a few more titles we could have given this, "You're Not Fit To Referee" being one, and Whose the ******, well you know the rest, plus a few more suggestions, but for the sake of decency we've called it the Men in Black.For every game, as long as we can find the information, and its not always easy, we will give a quick glance at the referee who will either spoil your weekend or make it.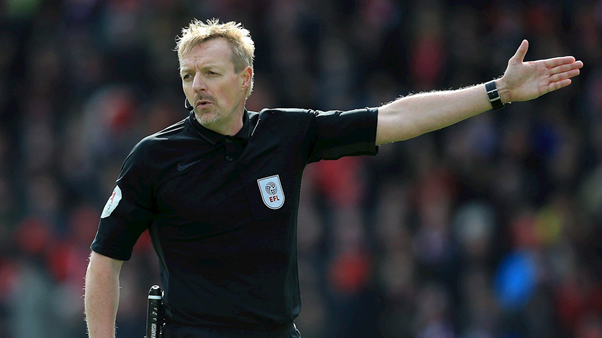 Referee – Trevor Kettle
Kettle refereed two of our games last season, the 3-2 away defeat to Wycombe Wanderers where he issued 3 yellow cards, and the 1-0 home win against Oxford United where he got a bit carried away flashing 8 yellow cards.
In total last season he was the man with the whistle on 28 occasions and issued 105 yellow cards and 9 red.Assistant referees are Darren Blunden and Daniel Cook with the 4th official as Scott Williams.