---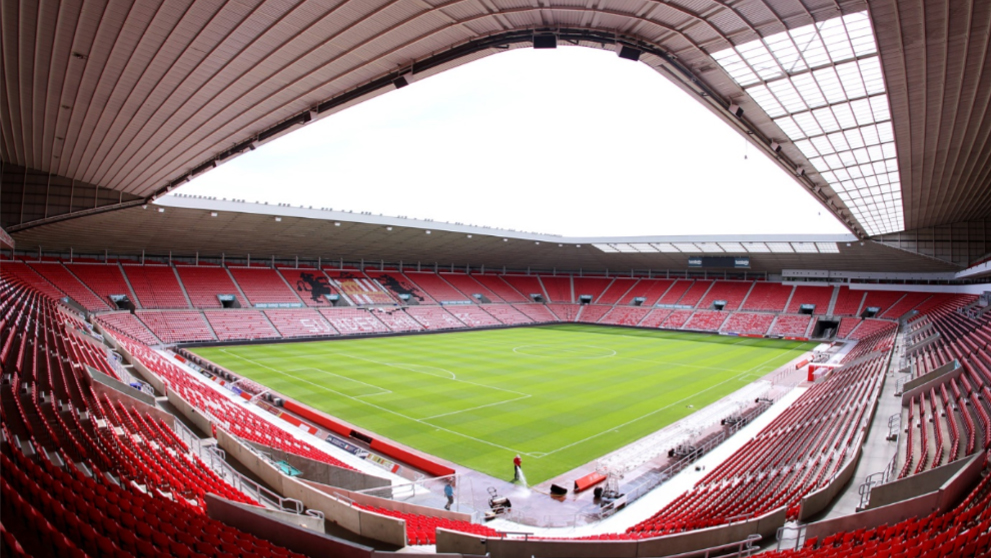 The 49,000 capacity Stadium of Light (Sat Nav – SR5 1SU) and it is a monster journey of 231 miles from Stadium MK, a good 4-hour journey by car.

Away fans are in the Upper Tier of the Carling North Stand that holds 3,000 fans, knock a nought off that and that will be about our attendance, so 10 seats per person folks. When you take your seat you almost get the feeling you are not actually in the stadium but across the road watching. It is worth a visit, even if it is just to cross it off the list. Be warned, if you cannot tackle too many stairs, take the lift, its one hell of a climb to the seats.

The usual food & drink is on sale, nothing exceptional, and priced in line with most other grounds.

The Club does have fan zone which is free to enter and welcomes away fans, and boasts live music, plus food and drink outlets. If you do fancy rubbing shoulders with the locals, the Colliery Tavern is just across the road from the stadium and welcomes away fans.
Alcohol is available inside the ground and priced at about £3-50 to £4 a pint, they also do deals for a pie and a pint so look out for those.

For parking, this is limited at the stadium itself and the area is mainly a resident only parking scheme, so watch out for restrictions. You can head to the Stadium of Light Metro Station where you can park, alternatively head further into town where the parking is plentiful but comes with a 15-minute walk to the ground.

The Park & Ride system runs and drops off outside the ground, you can park at the Sunderland Enterprise Park and buses run every 5 minutes and its free.

Be warned traffic both before and after the game can be solid, allow plenty of time.

Sunderland Railway Station is just under a mile from the SOL, just follow the inevitable crowds. If you decide to jump on the Metro, both the SOL and the St Peters Stations serve the ground, although the St Peters stop is better for the away end.