Its been quite a busy few weeks for our Disability Liaison Officers Jo and Jeff Newall.
Earlier this week they attended the Level Playing Field South Forum at The Tottenham Hotspur Stadium.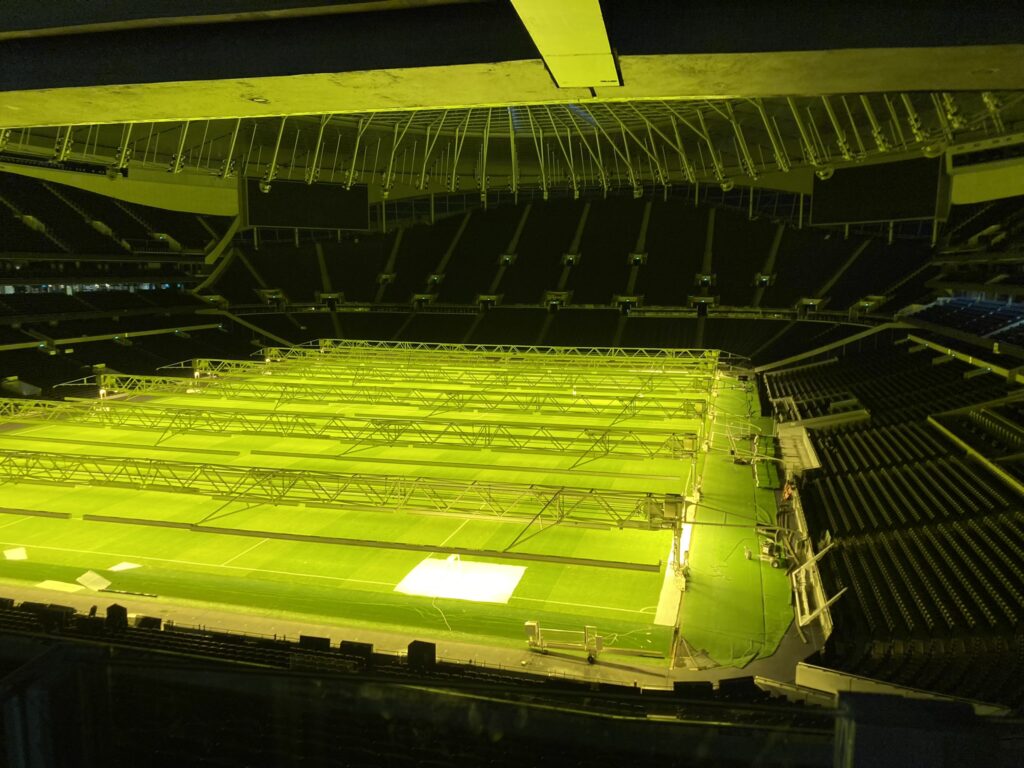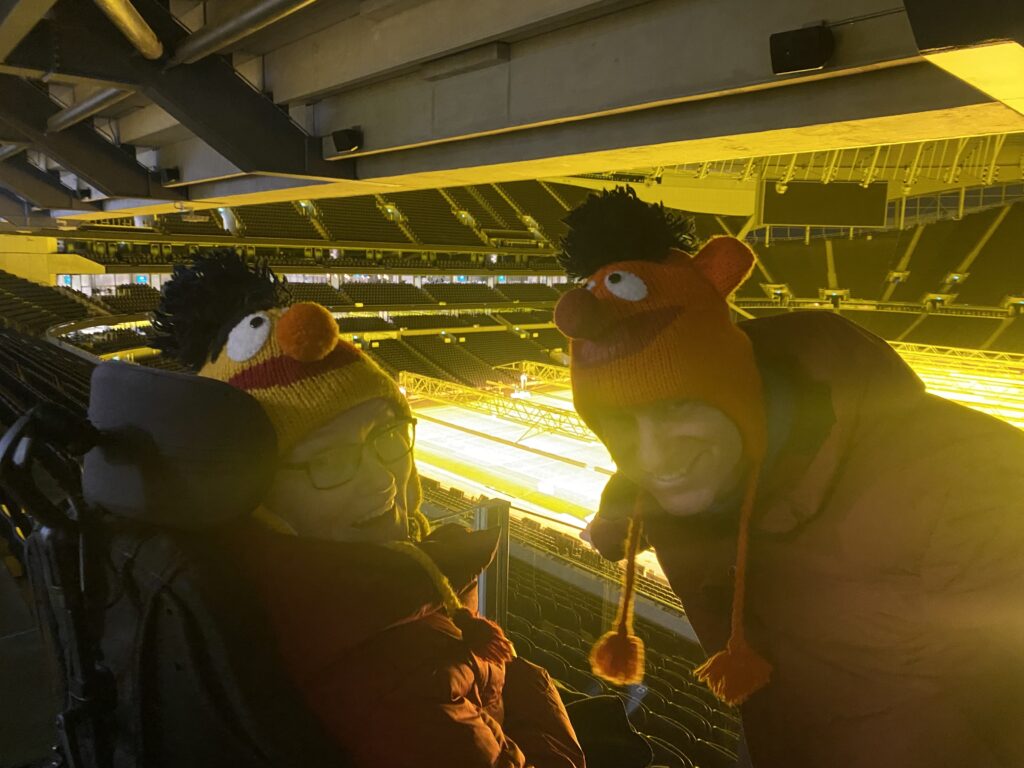 MKDSA's Disability Officers, Jo & Jeff (aka Burt & Ernie) were amongst 100 disabled fans and Disabled Liaison Officers from Sports Clubs all across the South of England & Wales who attended a Level Playing Field Forum at Tottenham Hotspur Football Stadium on 13 November.
Despite it being a very long day for them, they had a brilliant time participating and networking.

"The first exercise looked at what could be done to improve communication between Clubs and fans as a means of attracting more disabled people to live sporting events.
We then had a discussion about the needs of visually impaired fans following a presentation from the RNIB on Seeing Sport Differently. As you might guess we were able to share a lot of Jeff's experiences.
This was followed by a Q&A with a panel that included Spurs Legend Gary Mabbutt who spoke about his own experience of rejecting medical views that he could not be a professional sports person as he had Type 1 diabetes.
The final session was a discussion on the related topics of Disability Abuse and Disability Language Awareness.

At the end of the Forum we were then given a tour of the 62,000 seater new Spurs Stadium, including their sensory room, which cost £26k to set up.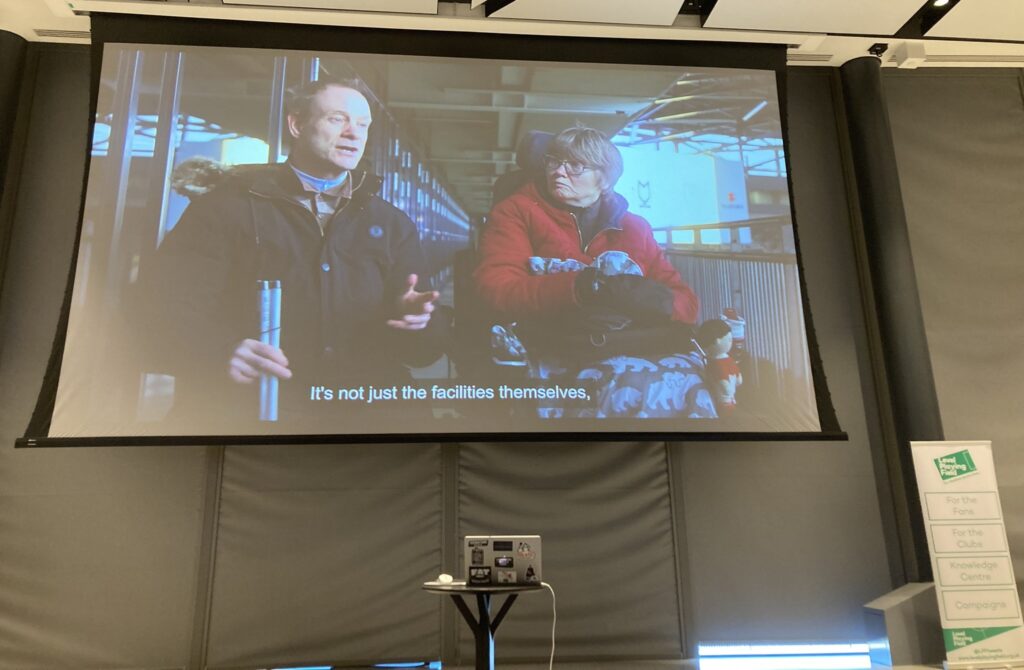 Our verdict was it was interesting to see the Stadium and we would love to go to a game there (inspired to get tickets for a Women's Super League game) but for us it felt just too big to be our home ground.
So, it looks like MK Dons are stuck with us for a bit longer!"