Jonathan and Bradley two MK exiles living in Devon made a trip up to StadiumMK yesterday. They moved from MK a while back but they remain loyal.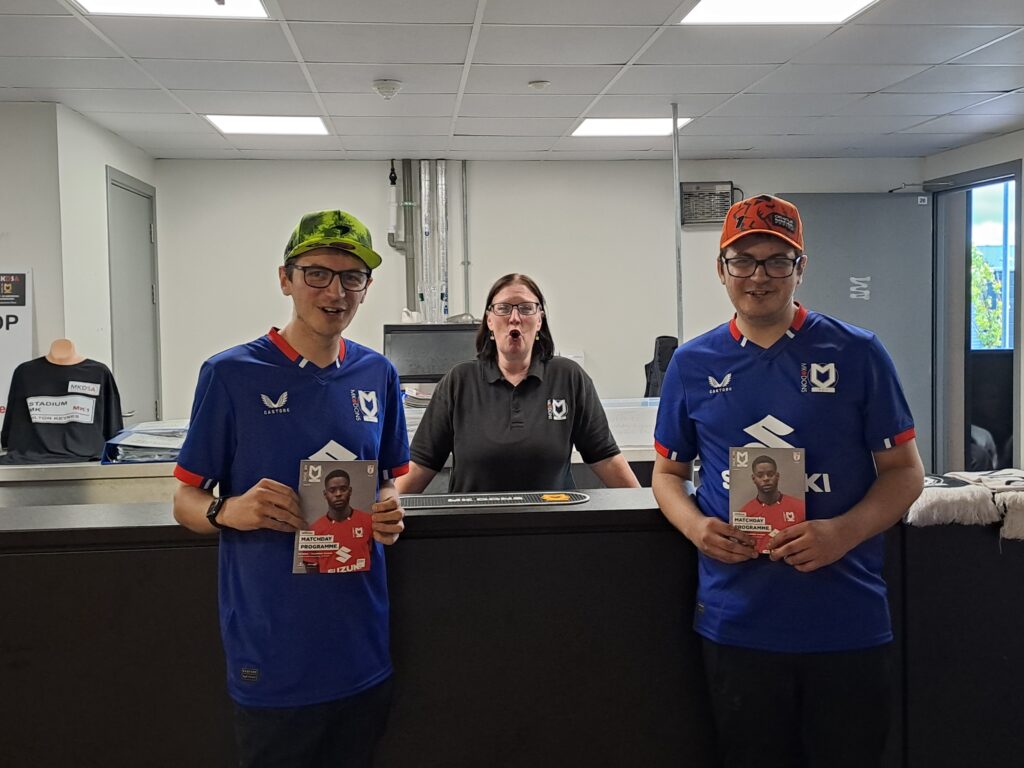 Glad to meet you both and really pleased you enjoyed your visit to Lewington's and our MKDSA shop.
It was a trip worthwhile as they saw the Dons maintain their 100% record in league two and they must have been buzzing to see the Dons sitting on top of the early table.
Jonathan and Bradley looked smart in their blue third kits, which is proving very popular. Featured with them is Amanda, our club shop manager. The boys also have a copy of the match programme which is on sale at home games along with loads from previous games.
See you next time and hope you had a good journey home.