Congratulations to both Ethan Robson and Jack Tucker who reached the 50 Dons appearance Mark this week.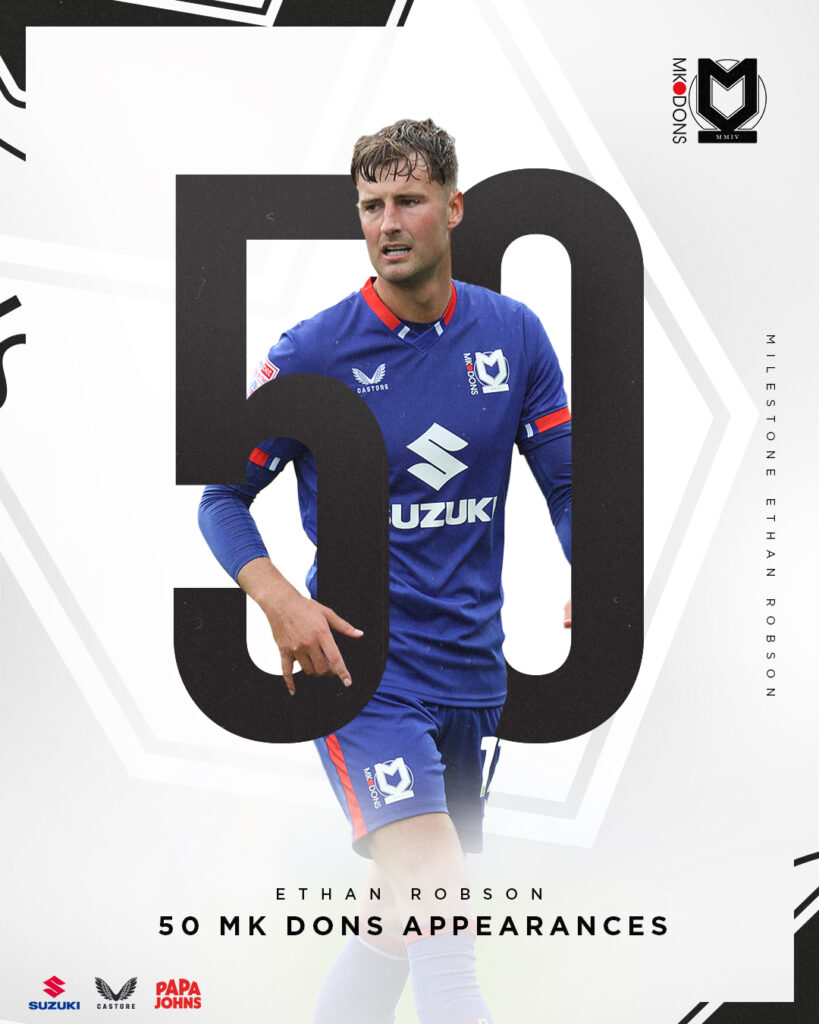 Ethan achieved the 50 with the game at Wrexham and three days later Jack reached the same level when the Dons played Wycombe at StadiumMK.
Well done to you both ..here's to the next 50.