By The MKDSA Media Team
Following the rather successful collection from StadiumMK the Tuesday before Christmas, a few days on from that, Acting Chair Franco Volpe was dispatched to MK Foodbank's warehouse to find out what happened to the donations made that night.
Arriving at the MK Foobank he noticed a couple of things; its called MK Chaity Hub and several organisations are based here under MK Council. Secondly this place is like a swan …all calm on the outside and high intensity action under the surface.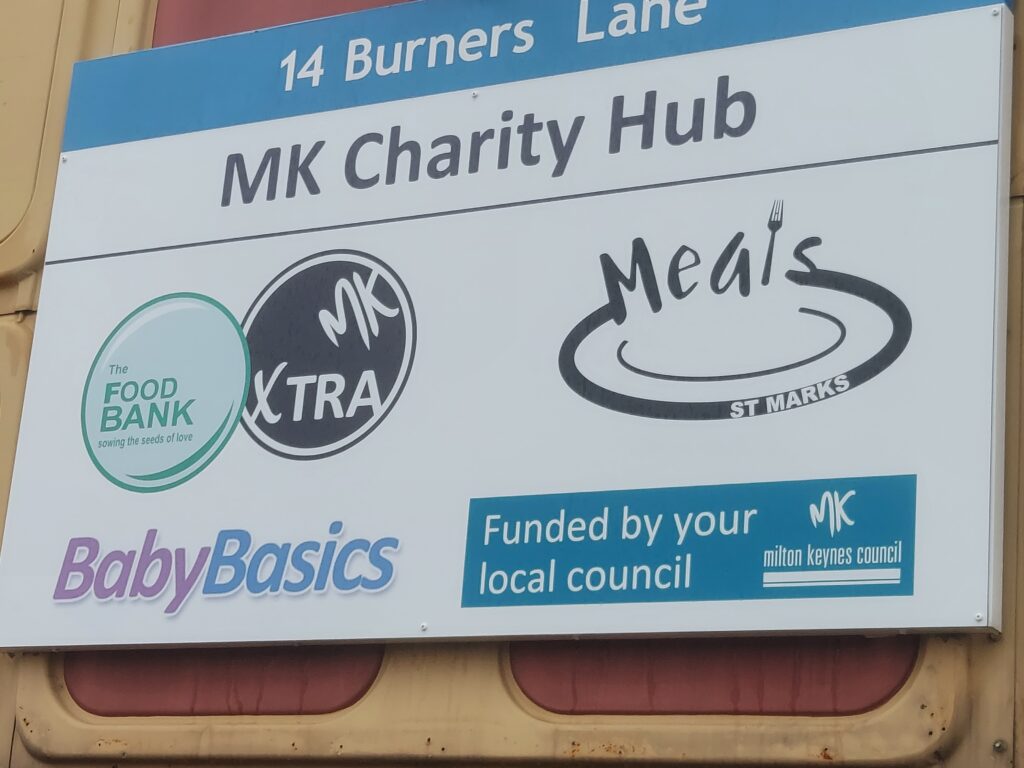 Louisa and her admin team talked to Franco about the expansion in their operation during Covid and since and he was amazed to hear how much more is now being achieved in terms of collection and distribution. At this point an unnamed person arrived with what Franco thought was a wonderful company donation of six carrier bags of food, but it turns out the man had just done an extra shop while doing his own weekly shop.
It's staggering the generosity of some people but Louisa said that wasn't an isolated thing, she then walked Franco through the operation. The donations come into the warehouse (it was a mountain of stuff) and is sorted into product type, put into baskets and stacked on either shelves or pallets for picking. A team of pickers then make up baskets for families or individuals to a specific amount of items.
The last of the seasonal deliveries were being made up for perhaps the last deliveries before the festive shut down. An emergency supply was being sent off to the old "Bus Station" by the railway station incase anyone ran low over the festive days.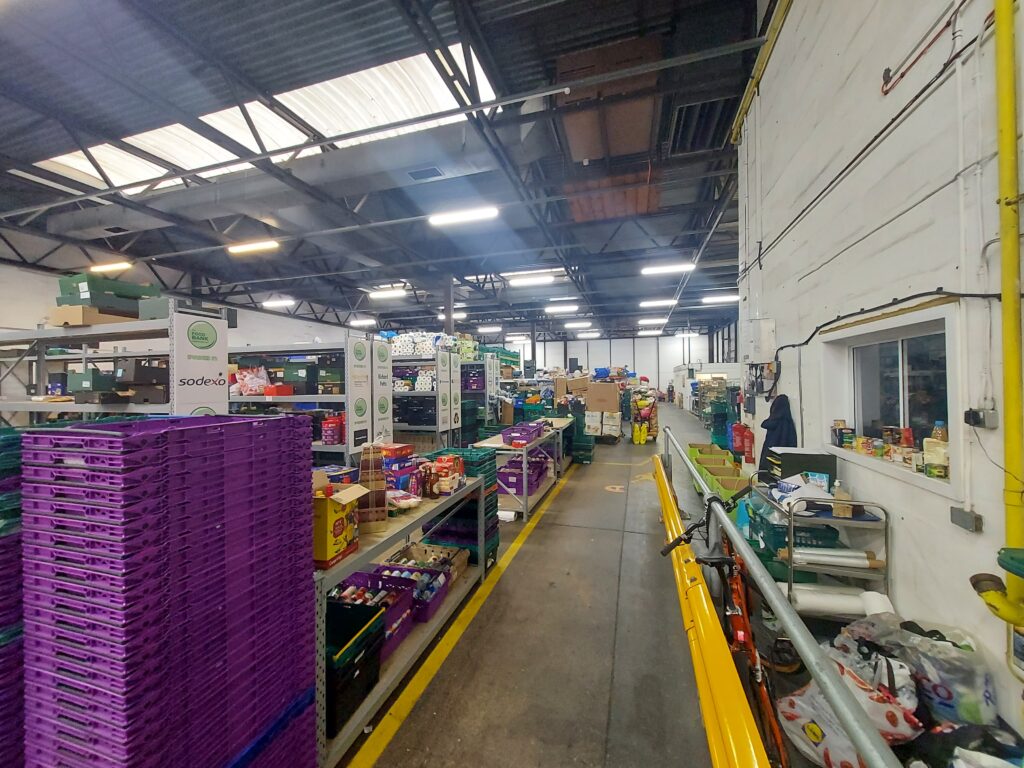 Just as Franco was leaving the next donation van came in from somewhere in the city, stacked up high were more baskets of the food items needed and it just doesn't stop.
The MKDSA are proud supporters of the MK Foodbank and are seeking to work more closely with them in their campaign for 2023. Keep your eyes peeled www.mkdsa.org.uk to see how you help support them.
Donate food or money here