By The MKDSA Media Team
It's been a tough season so far to say the least. Another glimmer of rather welcome and positive news came out of the win on Saturday.
The EFL Team of The Week for this includes two Dons players and one of them didn't kick a ball.
Dean Lewington, the interim Head Coach at The Dons was selected ahead of the full time, employed ones in the division. Is there simply no limit to our Ginge's talent?
Engineering what is being recognised as probably the best league win, not performance. Yes Pompey weren't exactly a hot streak themselves but they were backed by around 17,000 fans and we were second bottom.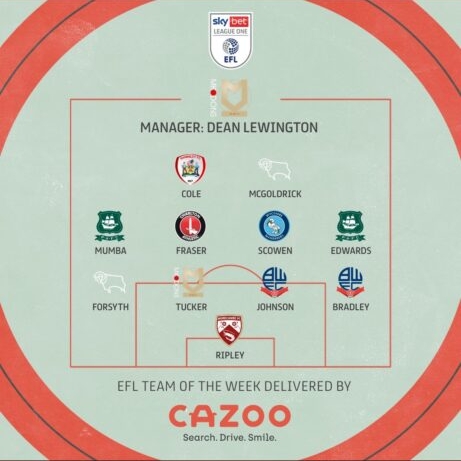 Jack Tucker was also selected. Jack hasn't has the best of times with us so far but today he got his house in order, it was a pretty decent display and was topped of by his first Dons goal.
Tucks has come in for a fair bit of (justified) criticism so far as he failed to live up to a lot of fans (reasonable) expectations. Hopefully that time is behind all of us.
Congrats to both of you