By The MKDSA Media Team
James takes us through his development of "Project Delboy"
Opening night August 2021
We got some media coverage by the MK Citizen back in February also. You can read the article here.
We went national last season as well offering postage on programmes all over the country. I posted programmes from Scotland to Plymouth and that's no exaggeration.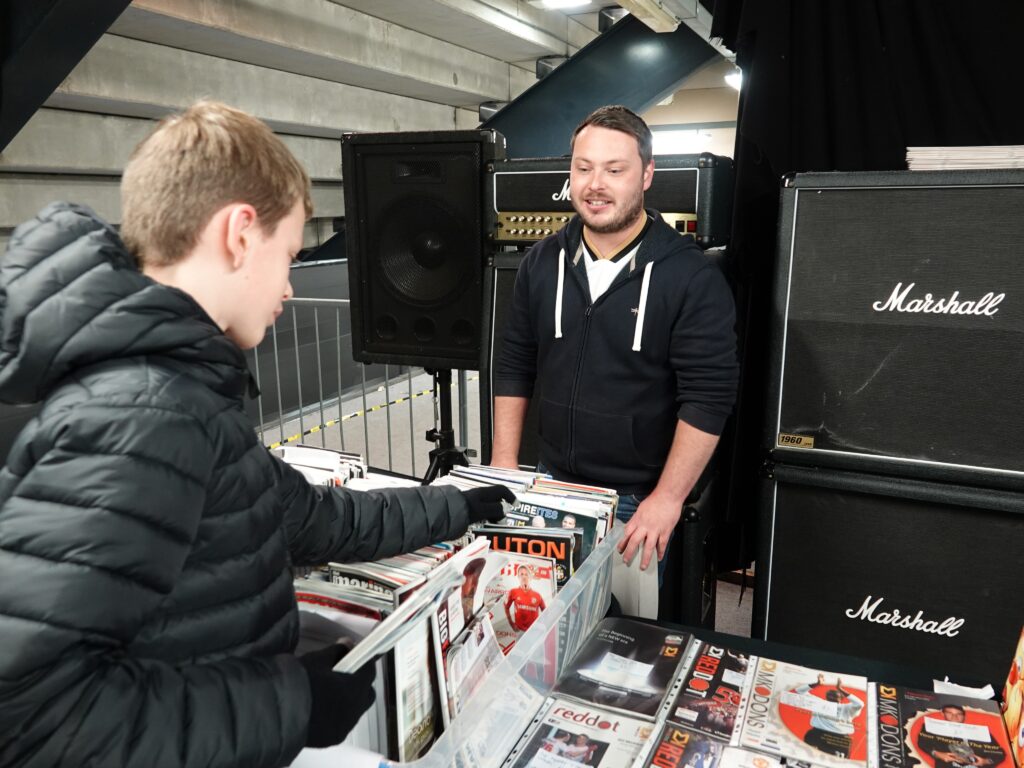 The shirts came into force at the end of last season as a trial run and honestly, I could have been open all game I was that busy with people buying and looking at the shirts. The shirts have really taken it all to another level.
We attended a programme fair in Northampton over the summer, making new contacts in the football programme world. Lessons were learnt and have been acted upon yet was a very successful day for the MKDSA in the community.
This season we have moved into Bar 26 within Lewington's and it's looking better than ever. I think of where we started to where we are now and it's honestly incredible where we have come in a short space of time.
I publicly thanked everyone at the end of last season for making my idea of a small little programme shop into much more than I ever thought possible and that still stands true to this day. It's really become something so much more than I thought it would, so publicly, thank you again to everyone who has donated, visited and bought items from the shop.
We have plenty of programmes on offer. All MK Dons programmes (including away games) are 50p each or 3 for £1 unless stated. Individually priced MK Dons programmes which are more of the rarer games or more meaningful. Autographed Programmes. England home games. FA and League Cup Final programmes. A range of other clubs from 1960s right up to present day!
Our clothing range is large too. We have replica MK Dons shirts, matchworn kit, jumpers, polo shirts, jackets to name only some of what's on offer! New stock is added every home game so it's always worth popping along!