Firstly, many thanks to Jon Harries who has decided to hang up his boots as our main reporter leaving the door open for someone else to fill his role as part of the MKDSA writing team. Jon has done a great job for three seasons, and he moves on with our best wishes and thanks.
We have though had a great response and quickly received applications from several people asking to be considered and we are delighted to have three new writers for the new season.
So, it's a warm welcome to Steve Manning who will be writing all our matchday previews, plus Ty Jenner and Alfie Marlborough who will be working on the match reports and the Trash Talk articles.
We wish them all the very best and we look forward to them producing some great stuff for you to read.
Below is a bio and a photo of all three of our new writing team and I hope you will join me by wishing them all good luck.
Can we also thank all those that asked to be considered to be our new writers for the 2022/23.
ALFIE MARLBOROUGH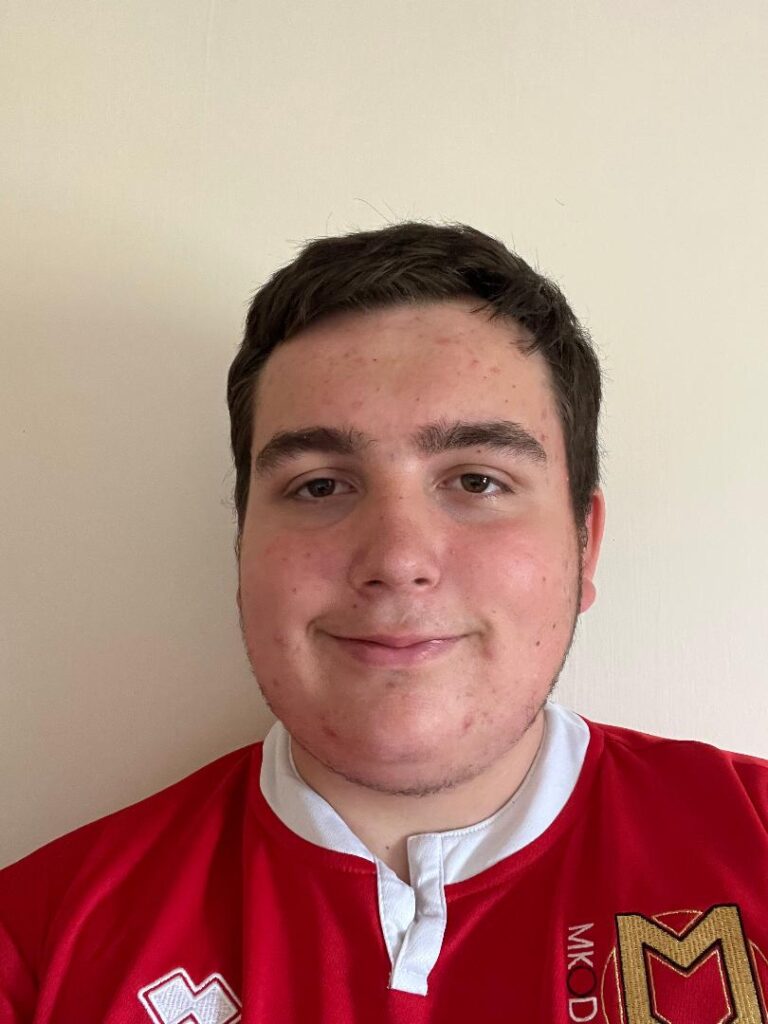 Hello, My name is Alfie and I have been a Dons fan for a long time and enjoy travelling up and down the country watching the Dons. I was born in the city and have lived here my entire life! I enjoy writing and have done it for many years and it's a dream of mine to work in the Sports Media industry. Throughout the last few years, I have been learning graphic design and have made many sports graphics and edits. When I am not watching the Dons, I like to watch other sports like Cricket and Ice Hockey. I also enjoy reading – especially biographies, my favourite read was Sir Alex Ferguson's Autobiography. History is another hobby of mine and is something that I have a great interest in. I have been to hundreds of Dons games but if I had to pick out my favourite, it would be our 2-1 victory over AFC Wimbledon in 2012 in the FA Cup – a game which I will never forget! The Dons have also given me so many other memories which will last a lifetime from winning promotion to the Championship on the final day in 2015 to beating Manchester United 4-0 in the League Cup and I'm sure many more are to come!
TY JENNER
Hi, I'm Ty Jenner, a 27-year-old football fan and an avid groundhopper. Football has been a great hobby of mine since I can remember and I have supported my local team, MK Dons from 2008. Me and my friends would attend most matchdays at Stadium MK due to the low cost when we were just kids, and I have developed a fond connection with the club making some unforgettable memories over the last 14/15 years. I have been at a football game of some sort nearly every weekend since then, and over the years it soon led to travelling around the country, including with the Dons to go on my groundhopping adventures. My target from when I was young was to visit all 92 Football League clubs which I soon achieved but I wanted more. I love to travel and visit new grounds that I have not been to before and soak in the matchday experience, even better so with the Dons. I soon developed my own blog of my matchday including the match report of the game which I would then upload to social media and on websites which integrated well into my hobby. Blogging has been newfound love of mine most recently and I would love to further build upon my experience I have gained just blogging by myself and learn from others to help improve my skills, and what better club to do it with than MK Dons?
COME ON YOU DONS!
STEVE MANNING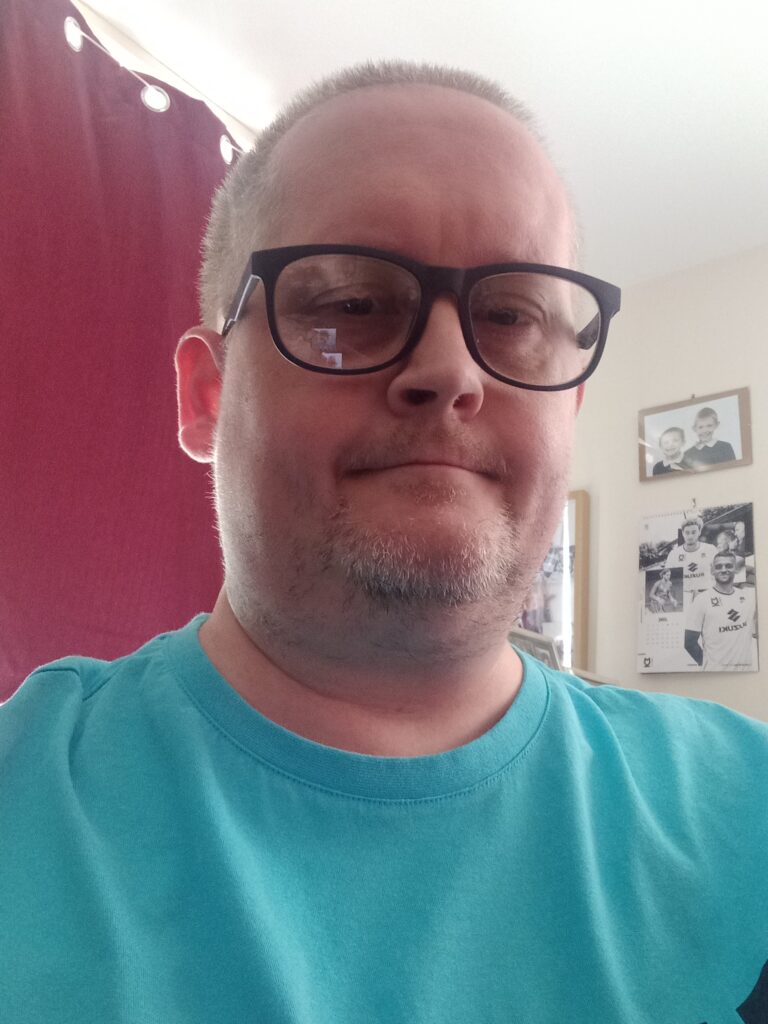 I'm Steve, your New MKDSA Match Preview Writer, & yes, I get asked a lot if I'm related to a certain Head Coach on a regular basis. It's pure coincidence!
I grew up in rural Northamptonshire in my youth, before first moving to Milton Keynes nineteen years ago, since then I have lived in Newcastle, Bedford, Watford, and Birmingham. We have been living in MK since returning to the city seven years ago.
I am married to Francesca, with whom I have two sons' – Josh (my stepson) and Alex, both are the current MKDSA Young Fans of the Year for 2022. We are Dons season ticket holders in the Family Area at Stadium MK.
My involvement with the Dons started way back in 2003, on a cold and damp afternoon at the National Hockey Stadium. Wimbledon v Watford – 25th October – the Dons lost 3-1 but I had seen enough on that grey day to be convinced that this club was the one for me.
I was also a founding committee member for the MKDSA in 2004 – holding the roles of Junior Dons, & Entertainments Officer during my time with the organisation.
These days I write an MK Dons blog on a full-time basis, & throughout last season I published a series of MK Dons match previews, for Don The Hour, and have also published other Dons related editions to social media.
There's nothing better than writing about a subject you love, and I feel blessed to do just that.