Normally I'd start with an introduction into previous games that the opponents or ourselves had played. Such is the situation at this present time with Covid 19, our game v Cheltenham on the 29th got postponed Tuesday afternoon due to injuries and Covid in the Cheltenham squad and Gillingham themselves haven't had a game for 3 weeks since their 2-1 defeat to Fleetwood in the middle of December.
To be honest Gillingham haven't had a good season at all. Injuries, Covid, pre-season training stopped because of Covid, key players not adequately replaced. Even the "Chairman's Chats" are starting to wear thin on the fans who want Paul Scally out (small minority, but it's growing). Some of the fanbase even think relegation is a distinct possibility, even though they're not even halfway through the season which is extraordinary.
Looking at their squad there are some very good players for the league in there. Jamie Cumming is a very good keeper on loan from Chelsea, Jack Tucker is a solid young defender alongside Max Ehmer now in his second spell with Gillingham. Ryan Jackson is a solid RB and in midfield former Dons loanee Stuart O'Keefe is a tough tackling midfielder. They have technical midfield options in Kyle Dempsey, Danny Lloyd, and Mustapha Carayol and Vadaine Oliver is a very dangerous striker.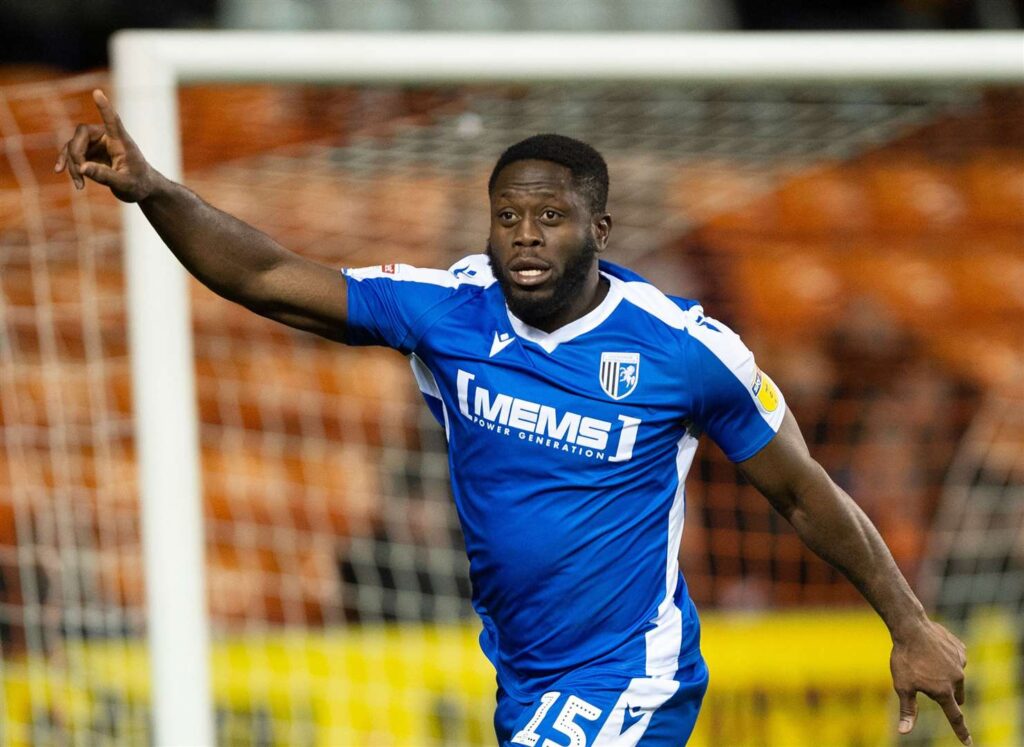 The Man in Focus is a familiar foe in John Akinde. The big strong striker has a tendency of scoring against us having done so for Barnet and Lincoln respectively. His penalty set Lincoln up for promotion from L2 at Stadium MK in April 2019. His physicality is only bettered by our friend Akinfenwa in the league and his strengths allow runners from deep to get involved around him. Isolate him he gets frustrated and isn't a willing runner like a Watters for example. Gillingham will need a performance out of him to stand any chance of getting anything with no win in their last seven League 1 games.
Predicted Line-up
Fisher
Kioso – O'Hora – Darling – Lewington – Harvie
McEachran – O'Riley
Twine – Parrott
Eisa
Again, like Cheltenham we can afford to be more attacking at home. I really want to see Parrott, Eisa, and Twine link up to deadly effect. I'm predicting a comfortable 4-0 home win, Parrott x3, and Eisa. Troy looks close to his early season form after his cameo v Lincoln inspired the turnaround. I think if he scores his confidence will go through the roof. As long as Steve Evans doesn't run down the touchline in celebration, I'll be happy.
Happy New Year and COYD.