We are going to try and make Christmas just that bit special this year for one or two of you with our MKDSA Christmas Hamper Raffle on Saturday in Lewington's.
We have 4 hampers up for grabs, one is so loaded it takes two people to lift and contains just about everything you need for Christmas except the Turkey & Veg….it is huge, we've even thrown in Crackers, Party Poppers, Christmas cards and wrapping paper.
Another is loaded with Christmas drink that is guaranteed to have a party at 10 Downing Street bouncing.
The third and fourth are smaller versions of the main prize, but still enough to ensure the winner has a superb Christmas.
In addition, we have a goodie bag donated by the club that also contains a family ticket for any home game for 2 adults and 2 children.
Tickets will be on sale at £1 per strip from 12 midday when the bar opens, and the draw will take place shortly after 2-30pm. We can only take cash for this so make sure you bring a few quid with you; we cannot take card transactions.
In addition, we have a Golf Day for 4 people to auction off at Bedford Golf Club, Stagsden, a superb Christmas present to yourself or a family member worth £180. The auction will take place right after the LIVE game is over. Again, we can only take cash for this auction prize, so if golf is your thing make sure you bring along some folding notes.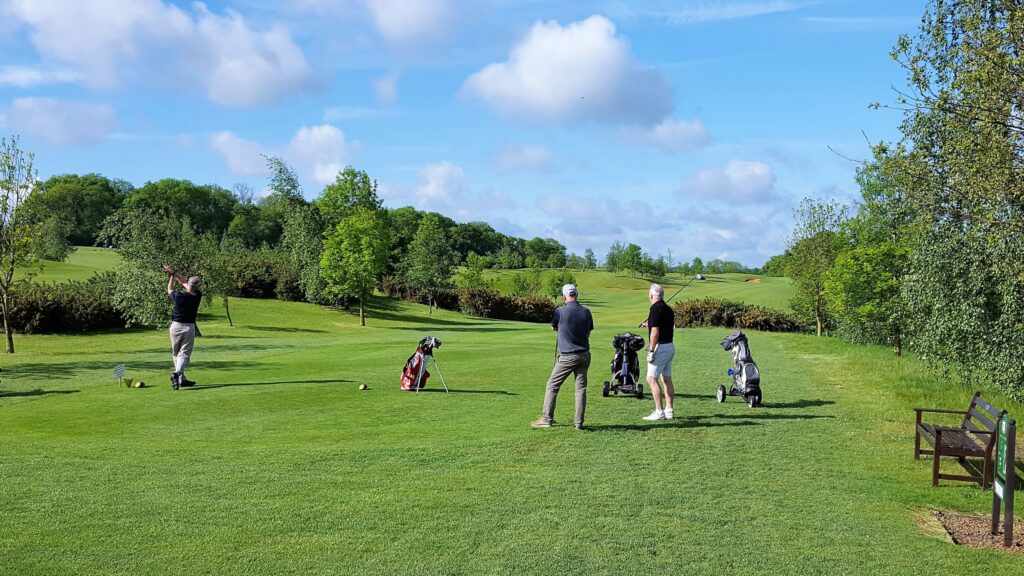 In the bar we will be showing the LIVE game between Manchester City and Wolverhampton Wanderers from 12-30.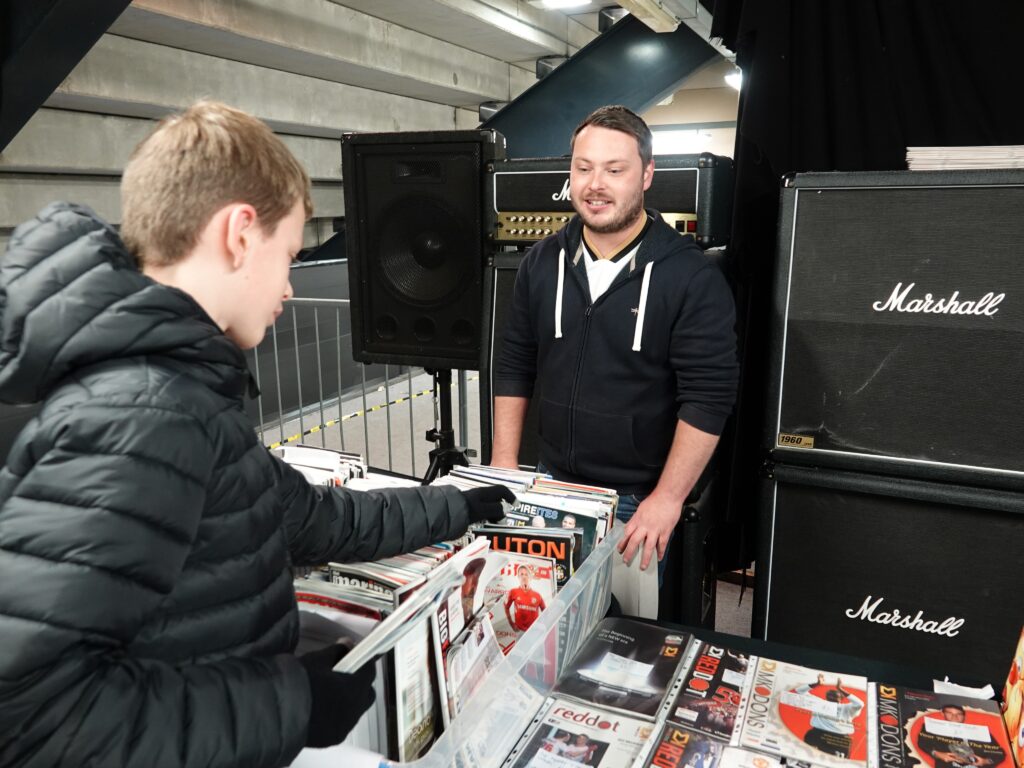 While you are up in the bar, why not have a browse through our huge collection of Dons programmes, the largest anywhere in the world dating back to our first season, with new stock every week. They are also the cheapest to be found at just 50p per programme, or three for £1, so don't pay silly prices on eBay or elsewhere, come and see us.
We also have some rare editions priced individually, but we are open to offers if you require more than one. Just ask our programme guru James, he is a leading authority on Dons programmes, if he can't source the programme you are looking for, nobody can.
Don't forget to grab a burger at our Official Sponsors the CazBar before the game.
See you on Saturday – Don't miss out – It could be you.