By Fan of the Year Jon Harries
Tuesday night saw the visit of Fleetwood Town to Stadium MK. A side with confidence and unbeaten in 5 against a side unbeaten in 4 at home and three clean sheets in a row.
The weather wasn't great, much like the start of the game for the home side which was littered with slow, lethargic build up play and misplaced passes. The Dons were dominant in possession, but Fleetwood didn't read the script and took the lead when some intricate play found Ged Garner in space in the box who slotted it away, it all looked very easy.
Cue some more possession with Daniel Harvie and Scott Twine at the heart of everything positive going forward. The equaliser soon came with a beautiful ball played out by Parrott to Harvie who found Twine on the edge of the box who turned his marker inside out before firing into the far corner, parity restored, and we had the chance to lead soon after but Max Watters one on one hit it straight at the keeper.
Undeterred Fleetwood in the next attack and again down the left-hand side took advantage of some poor defending and Garner benefited slotting past Fisher despite looking suspiciously offside.
Shortly after and some great work by Watters who pulled the ball across the box, but no one had gambled much to the disbelief of the Cowshed faithful who were becoming ever more frustrated at this spluttering display.
Twine then took it upon himself to equalise, charging at the 18-yard box he unleashed a thunderbolt fooling Cairns with a swerving shot that turned him inside out…… half time and all square with a pulsating and frustrating first half in equal measure, but this game was crying out for Lewington to take control of the defence and the creaking left hand side.
The second half started with the Dons asserting their authority quickly on the game with Harvie and Twine again pivotal in positive play. Fleetwood though seemed happy to sit back and soak up the pressure and bide their time, and then came what we thought was the winner.
The referee who had missed a blatant penalty shout in the first half as a Fleetwood defender charged down a Harvie shot with his hands in an "unnatural position" as they say in the rule book gave a handball in Scott Twine territory and boy did the Wiltshire Wizard deliver. No chance for Cairns as the free kick cannoned off the underneath of the crossbar to record the third hattrick scored v Fleetwood for the Dons, Ryan Colclough, and Joe Mason with the other two.
Unfortunately, though it wasn't meant to be with Daniel Batty firing home smartly 2 minutes from time after once again the Dons defence failed to clear its lines, this time from a corner.
Full time and an entertaining Tuesday night under the lights, time will tell if it's a point gained or two points dropped later in the season, and while considering that we can't ignore that Fleetwood have taken points off high flying Sunderland and Rotherham in recent weeks so we shouldn't take anything away from an unbeaten September and tied for second spot in the early stages of the season.
October begins with a visit to the Keepmoat Stadium versus the struggling Doncaster Rovers. This time last year Doncaster were flying in League 1, in the automatic places putting in consistent performance's week in week out and with a settled squad and a manager that brought in quality signings and loan players.
Roll on 12 months and their best players have gone, their manager left for a better offer at Sheffield Wednesday and performances on the pitch have hit a new low. Currently bottom of League 1 new manager Richie Wellens has a mammoth task on his hands with the purse strings somewhat tightened meaning frees and the odd loan were their only option, and they also missed out on a much-needed striker on deadline day that frustrated both manager and the fans further.
It's not all bad news though for Donny fans as Ben Close was a brilliant capture to replace Ben Whiteman and Kyle Knoyle filling the vacant RB role (would have liked him at Stadium MK before Watson and Kioso arrived). Joe Dodoo is a prospect yet to find his potential or a settled home and Omar Bogle on his day is a capable striker, and Ethan Galbraith has been getting great reviews on loan from Manchester United for his creativity from midfield.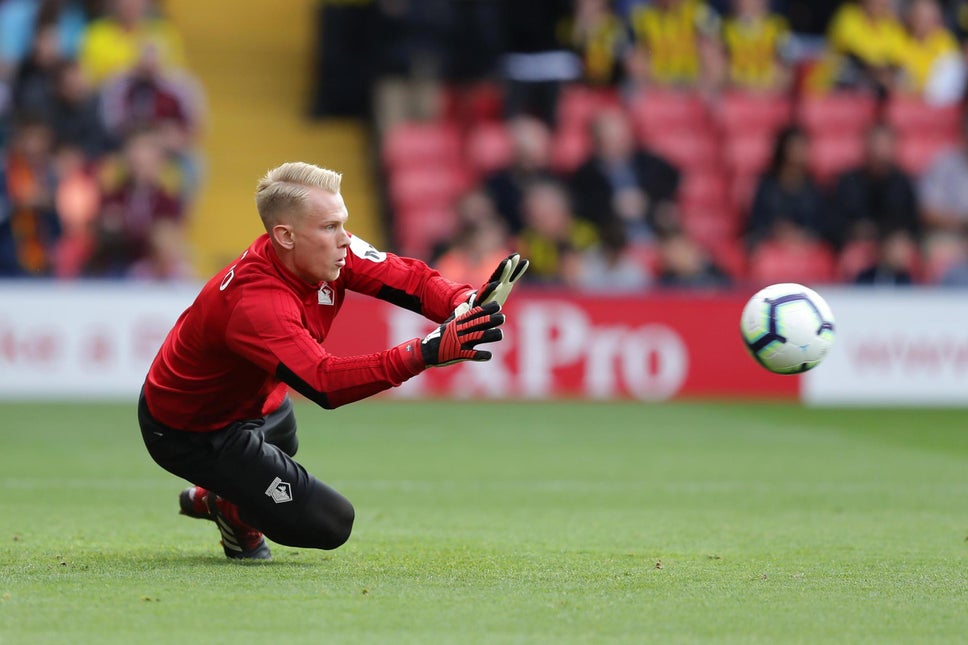 The man in focus may surprise you considering their defensive record and the fact he conceded 6 against Ipswich but Pontus Dahlberg has prevented more damage being done. Doncaster have issues at both ends of the pitch having only scored 4 and conceded 17 so far in the league, but the Swedish International has made some very telling contributions including a very good save from Cole Stockton in their last home game v Morecambe which resulted in a win. He is also a great penalty saver as Portsmouth's John Marquis can claim from their clash earlier in the season.
Obviously, Donny need more players to stand up and be counted, and with Wellens and the squad refunding the 165 fans that watched Ipswich take them apart, that doesn't take away the impressive character of Pontus thus far.
Predicted Line Up
Fisher
Kioso – O'Hora – Darling – Lewington – Harvie
Kasumu – O'Riley – Twine
Parrott – Watters.
I feel although Kasumu has just returned the reintroduction is needed for some purpose and energy in midfield but its possibly too soon for Big Dave to start, I also feel Watters needs a run of games for match sharpness plus having Eisa on the bench is a great thing, hopefully he will be up to speed soon and back in tandem with Parrott. Most importantly our captain and leader must return, only one goal conceded when he plays this season, 12 when he hasn't.
I'm predicting 2-0 away win with Watters and Parrott with the goals.
This is a game that on paper looks easy enough but as we learnt on Tuesday night, the league is so unpredictable.
COYD.