Many thanks to Seasiders fan Tony Wilkinson aged 59 who has completed the homework we sent him, and he has given us a superb report on his team. We wish you well Tony as we do all Blackpool fans in your ambitions to reach the playoffs, stay safe, and good luck for the rest of the season.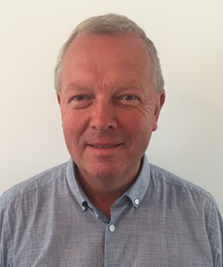 We are now well into the season, has it gone about how you thought it would for your club this season so far?
We made a slow start on picking up points but that has improved.
Currently I think we are slightly behind on where we can be, and improvement is gradually happening. 
Where do you think your club will finish up in the league this season?
With games in hand and improvement all round from the team we can finish just about in the play offs, 5th, or 6th. 
What has been your best result this season, and of course your worst?
The best result so far is a 5-0 away win at Wigan, with 11 players unavailable through injury or COVID-19 isolation this was a great result. Worst could be the 3-2 loss at Doncaster after being 2-0 in front at halftime. 
Which opposition team that you have played has impressed you the most this season?
Based on them getting a 2-3 result at Bloomfield Road, I would say Lincoln City.
Which player has stood out for your team this season, and which player has come through the ranks and looks a real prospect?
From the start of the season the standout player at Blackpool was CJ Hamilton.
Unfortunately CJ has been injured since the start of this year. Hopefully he will be fit to play soon. Although with only 2 short appearances in the EFL Trophy and a League game, Rob Apter does look a good future prospect.
Which MK Dons player stands out to you as a game changer in our clash?
The loan signing Will Grigg is an obvious stand out name. An in form Will Grigg is a good goal scorer and will be someone to be watched.
What style of play can we expect to see from your team?
Manager Neil Critchley is able to swap and change tactics due to a good squad of players. But injuries have been a problem which hopefully will have improved soon, and we see a strong attacking line up. We do try to play football and on our day can be a very good side.
Have you ever been to Stadium MK, if so, what's your opinion on it?
Yes I have been to Stadium MK. My impressions were, it's a typical bowl type stadium, lacking atmosphere but great facilities and comfy seats. 
Where do you think the MK Dons will finish in the league table?
Mid Table.
From what you have seen, who are your tips for the league title, promotion, and relegation?
Title, Lincoln City, Promotion, Sunderland, Blackpool via play offs. Relegation, Burton Albion, Northampton Town, Wigan Athletic, Rochdale.
Can you give us your match prediction?
MK Dons 1 Blackpool 2