On we go with our 100% record of never failing to get an oppo fan to talk to us, and not a single mention of a franchise or anything plastic at our soulless bowl.
I have to confess we are struggling for a couple of games coming up, with Rochdale in January proving to be the most difficult, lets be honest, how many people do you know who support Rochdale……exactly……now you can see the problem. We are indebted to 43-year-old Jamie Jamieson (Pictured Below) from Devon for this week's offering. Many thanks to you Jamie and a very Merry Christmas to you and any Plymouth fans looking in.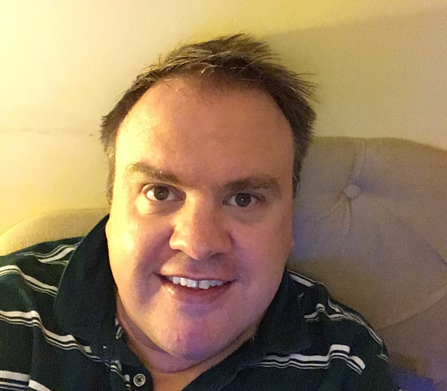 Tell us a little-known fact about your club?
Football legend Pele once played a match at Home Park when his club Santos came to Devon to play in a friendly in March 1973.
What impact has Covid 19 had on your club, do you worry for its future if this continues?
We've coped fairly well. We were fortunate to benefit from the points per game scenario when the season was curtailed to enable us to be promoted from league 2 in 3rd place. However, I believe we would have won promotion anyway. Also, we have an incredibly supportive and dedicated chairman in Simon Hallett who has invested quite heavily to cover our losses and secure our short-term future. I thinks it's a worry for all clubs right now, I would hate to see any club go under through no fault of their own. Hopefully EFL clubs will receive some financial support soon from the Premier league/EFL to cover the shortfall. 
What has your club done to compensate fans on season ticket sales?
The club recently offered fans the option of receiving a part refund on season tickets bought for the current season. It was reported that a staggering 97% declined this offer to help support the club financially during these difficult times. This just shows how generous and dedicated the Green Army are. At least some fans are now allowed into stadiums (with Plymouth being in tier 2). Hopefully, it won't be too long before we see fuller stadiums. The game desperately needs it. 
What were your expectations for your club pre-season, and have you changed your mind on what you have seen so far?
We had quite a good transfer window and signed some decent players so I was quietly confident we would be competitive in league 1, I would have been happy with a comfortable mid table finish. I was curious how Ryan Lowe's attacking, expansive style would translate to a highly division but on the whole, I have been impressed, particularly with our superb home form. We also have a pretty strong squad with competition for places in each position. My one concern has been our away form and we are prone to the occasional heavy defeat. If we can tighten up defensively and sort out our away form a play off place may not be out of the question.
Who has been your breakout player this season?
Michael Cooper in goal. Alex Palmer (on loan from WBA) from last season were big boots to fill and Alex has come into the team and settled in superbly. He's only 21 and come through the youth ranks and Ryan Lowe has extremely high hopes for him. He definitely has the potential to play at a higher level. 
Who should Dons fans watch out for as a game changer?
I suppose the obvious one is Danny Mayor. He has that rare quality to be able to glide past players effortlessly and create space and openings for others. 
However, our young striker, Luke Jephcott, is capable of popping up with a goal at any moment and has the rare quality of often being in the right place at the right time. The most natural finisher I have seen playing for Argyle for years. He will surely go on to play at a higher level, hopefully with us! 
What's your opinion on IFollow?
I like it. The quality has generally been particularly good. You can never replace the experience of watching a game in a live stadium, but for a £10 match fee, I am more then happy to watch games at home when I can and contribute some money towards the club.
Match prediction?
I'll go for a 2-2 draw. I'm never entirely confident about our prospects at home but we usually score. The issue is keeping them out the other end! 
Who is a good tip for promotion and relegation?
Doncaster are a good shout for an outside bet through the play offs. Relegation is tough to call aside from the teams already in those positions.  
Where do you think the MK Dons will finish up this season?
I don't know an awful lot about the MK Dons prospects this season, but I expect they'll be comfortably clear of relegation. Somewhere between 14-18th position perhaps.