It's here …….The much awaited clash with our long lost cousins from Kingston, yes folks AFCW are coming to town, well thankfully they aren't as we all know what little tinkers they can be when let lose in the streets of Milton Keynes.
Not much else to say really, so let's get on with the facts and figures.
AFCW – THE SEASON SO FAR – They are currently in 11th place in the League 1 table with a record of PLAYED 9, WON 3, DRAWN 3, LOST 3, GF 11 & GA 11 with 12 POINTS.
LEAGUE RESULTS 2020/21
AFCW 1 Blackpool 0
Burton Albion 1 AFCW 1
Hull 1 AFCW 0
AFCW 0 Shrewsbury 1
Swindon 0 AFCW 1
AFCW 1 Accrington 2
Fleetwood 0 AFCW 1
AFCW 4 Plymouth 4
Northampton 2 AFCW 2
YEAR FORMED – 2002 after abandoning their last club.
GROUND – The Meccano Stadium.
THE MANAGER – Glyn Hodges aged 57 and born in Streatham.
As a midfielder he started his playing career with Wimbledon in 1980 and played 273 times scoring 55 goals. He has also played for Koparit in Finland, Newcastle United, Watford, Crystal Palace, Sheffield United, Derby County, Sing Tao in Hong Kong, Hull City, Notts Forest and finally Scarborough, in total playing in 623 games scoring a very respectable 109 goals.
As a manager he had two Caretaker spells with Barnsley, then 5 years in charge of the Stoke City U23's before taking over from Wally Downes in October 2019.
His career stats as a manager show him slightly below average at a 29% WIN RATIO with a record of GAMES 81, WON 24, DRAWN 24, LOST 33, although his average does go up to 33.3% with AFCW.
FAMOUS FANS
Girlfriend cheating Simon Wheeler, Nicola "made up name" Logan, Bath Womble, WombleTom, the National Media and the BBC Sports Team, plus thousands more that believe in fairy stories, the Easter Bunny, Mermaids, Elves, Goblins, the Tooth Fairy and Santa.
FORMER PLAYERS
The human roundabout Adebayo Akinfenwa, Drewe Broughton, Marcus Gayle, the "MC" Harvey, Neil Sullivan, George Moncur, Jack Midson, and yes go on then, Dean Lewington.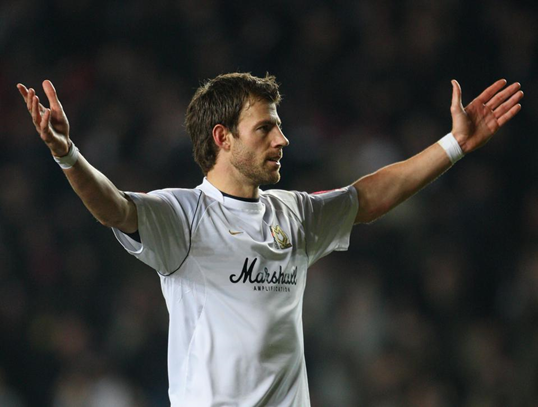 FORMER MANAGERS
Only five, Wally Downes, Neal Ardley, Dave Anderson, Terry Brown, and Terry Eames.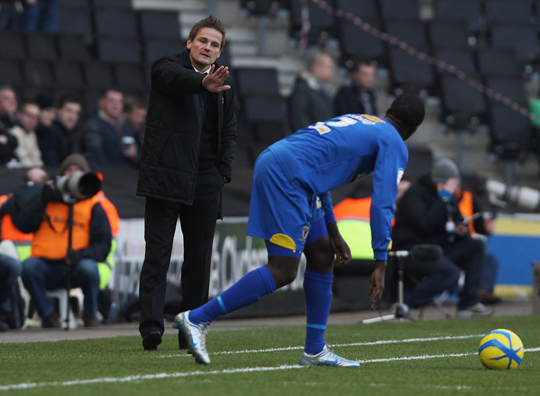 MATCHDAY MASCOT
Well what else could it be, it's a bloody Womble, a mythological figure.
SHOOTERS BOOTS – Joe Pigott with three goals so far.
CURRENT MATCH ODDS – MK Dons 10/11 Draw 26/9 AFCW 5/2
LAST TIME ROUND – 7th Sept 2019 – MK Dons 2 AFCW 1
Team – Nicholls, Williams, Martin, Walsh, McGrandles, Houghton, Kasumu, Gilbey (Boateng), Lewington, Nombe (Agard), Healey (Bowery).
Subs – Dickenson, Moore, Harley, Asonganyi.
Goals – Nombe 10', Healey 26', Forss 83'
Referee – Ben Toner (0 Bookings)Attendance – 8,627
Head 2 Head
2019/20 – Postponed (Covid)
2019/20 – MK Dons 2 AFCW 1 (Nombe, Healey)
2019/20 – AFCW 2 MK Dons 2 (McGrandles, Kasumu) (L Cup, Dons 4-2 on Pens)
2017/18 – MK Dons 0 AFCW 02017/18 – AFCW 0 MK Dons 2 (Seager, Ariyibi)
2016/17 – AFCW 2 MK Dons 02016/17 – MK Dons 1 AFCW 0 (Bowditch)
2014/15 – MK Dons 2 AFCW 3 (Powell, Afobe) (JPT)
2014/15 – MK Dons 3 AFCW 1 (McFadzean, Powell, Afobe) (L Cup)
2012/13 – MK Dons 2 AFCW 1 (Gleeson, Otsemobor) (FA Cup)