TTT has been busy walking the back streets of Blackpool and has managed to secure us with another helping of TRASH TALK this time from 22 year old Blackpool fan James who seems to be a bit shy as he didn't provide us with his surname. No matter, we are grateful for all contributions, and on that note, we have had a response from a well-known AFC fan for our game later in the month, and possibly another in the pipeline, so make sure you check those out in the days before the game, they are a bit juicy.
Tell us a little-known fact about your club?
Blackpool player Stanley Matthews was the first ever winner of the Ballon d'Or.
What impact has Covid 19 had on your club, do you worry for its future if this continues? The impact Covid 19 has had on our club is non-existent. It's unfortunate that last season was called off as we just got our new manager. But as a club in general it hasn't affected Blackpool. Simon Sadler has invested in the club, the ground, and the surrounding areas. Since the takeover there's been multiple programmes take place. Backing Blackpool, Get Vocal and Visit Blackpool being our sponsors, shows the clubs intentions. During the summer, Blackpool have had 17 arrivals and 21 departures, which shows the clubs intentions for this season. In comparison, MK Dons business has been to sell who they can and try to survive during the pandemic. 
What has your club done to compensate fans on season ticket sales?
Last season, for the remaining matches you could get that amount of games taken off for this season. Currently the only compensation has been free home IFollow passes. Ideally, I think those who purchased season tickets in these current times should also get a free away stream. But this isn't something the club has offered.
What were your expectations for your club pre-season, and have you changed your mind on what you have seen so far?
Before the season started, I would have liked Blackpool to get promoted but the start of the season has not been brilliant. I still believe Blackpool will get promoted. At the end of the day, it's early days but to get 100 points it still means a club has to drop 38 points.
Who has been your breakout player this season?
CJ Hamilton. MK Dons fans are more than familiar with CJ Hamilton. He last played vs MK Dons at SMK vs Mansfield, on the last game of the season in League 2. Witnessing CJ Hamilton play that game, MK Dons were lucky not to concede. But we all know why MK Dons won that game. As I'm MK Dons lucky charm and didn't see them lose for over 10 games…… I might have to give this game a miss.
Who should Dons fans watch out for as a game changer? Ollie Turton, a quick right back good at tracking his man who kept Sadio Mane in his back pocket and not to be seen in preseason vs Liverpool. Great at corners but unfortunately, we haven't had the best luck in front of goal. He's the hidden gem in Blackpool's team and doesn't get the credit he deserves. Definitely one to keep and eye out for.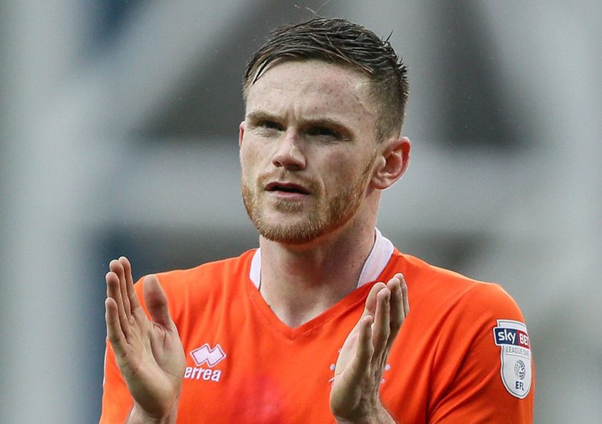 What's your opinion on IFollow?
IFollow is a good streaming service when it works but it has a lot of issues. £10 for a game is inexpensive compared to the new Premier League Box office matches which are £14.95 for Premiership football. It needs improving but I'm happy that I can watch every Blackpool game from the comfort of my own home during a global pandemic.
Match prediction?
3-1 Blackpool.
Who is a good tip for promotion and relegation?
Blackpool for promotion with Northampton, Fleetwood, AFC Wimbledon, and Burton to go down.
Where do you think the MK Dons will finish up this season?
Before the season started and MK Dons had Healey, Gilbey, Brittain and Nombe, I would have said 10th. But by selling them and not investing properly, about 18th. Realistically MK Dons were never going to push for promotion but if they stay up and have made a lot of money from the summer sales then fair play. A lot of clubs in this league will struggle due to the pandemic. And with MK Dons having an empty 30,000-seater stadium, a hotel with no guests and still having to pay staff, that is not ideal.