The games are coming thick and fast now and this one is going to be a particularly difficult one to miss as so many look at this fixture as the perfect day out, and last season it was with a very enjoyable 3-0 win on the road.
BLACKPOOL – THE SEASON SO FAR
Currently Blackpool are sitting in 23rd place, and their League record to date stands at PLAYED 7, WON 1, DRAWN 1, LOST 5. GF 6 & GA 12 giving them 4 POINTS.
FORM AT A GLANCE – LWLLLDL
LEAGUE RECORD 2020/21
Blackpool 0 Charlton 1
Crewe 1 Blackpool 1
Blackpool 1 Ipswich 4
Blackpool 2 Lincoln 3
Gillingham 2 Blackpool 0
Blackpool 2 Swindon 0
Plymouth 1 Blackpool 0
YEAR FORMED – 1899
CLUB NICKNAME – The Seasiders or Tangerines.
THE MANAGER – Neil Critchley aged 42 and born in Crewe.
Simon Grayson was in charge the last time we made our way to the seaside, and despite a two-year contract and the local boy returning home scenario was given his marching orders after just 7 months in February 2020.Critchley feels like he's been around for some time and I should know him, but I might be confusing him with someone else because looking at his career there is little to speak of. It appears he has only had 4 career games as a midfielder, one for Crewe, and three for Leigh RMI and this is his first proper League management role and that only since March 2020 just days before Covid brought things to an abrupt halt.
He has though at a good grounding by managing Liverpool U18's and U23's, plus 2 games in charge of the full side when Liverpool's fixture congestion had them playing in the 2019 FIFA World Club Cup and the EFL Cup Quarter Finals on virtually the same day. Klopp put Critchley in charge and his youthful side lost 5-0 to Aston Villa, and in a similar clash of fixtures Critchley took charge in a 4th Rd FA Cup Replay against Shrewsbury, which they won 1-0 through an own goal.
His record is as follows GAMES 14, WON 2, DRAWN 5, LOST 7 leaving him with a WIN RATIO of 15 %.
PLAYED FOR BOTH
Jay Emmanuel Thomas, Samuel Odelusi, Scott Taylor, Jason Puncheon, Miquel Angel Llera, Lewis Gobern, Paul Rachubka, Gary McKenzie, Stuart O'Keefe, and Wade Small are just about the only ones I could find.
FORMER MANAGERS
For the Seasiders there have been many high-profile gaffers over the years including, former Dons Boss Paul Ince, Barry Ferguson, Ian Holloway, Simon Grayson, Colin Hendry, Nigel Worthington, Gary Megson, Sam Allardyce, Graham Carr, Alan Ball, Bob Stokoe and Stan Mortenson.
FAMOUS PLAYERSAgain, plenty to choose from including Joe Hart, Charlie Adam, Alan Ball, Emlyn Hughes, Sir Stanley Matthews, and Stan Mortenson.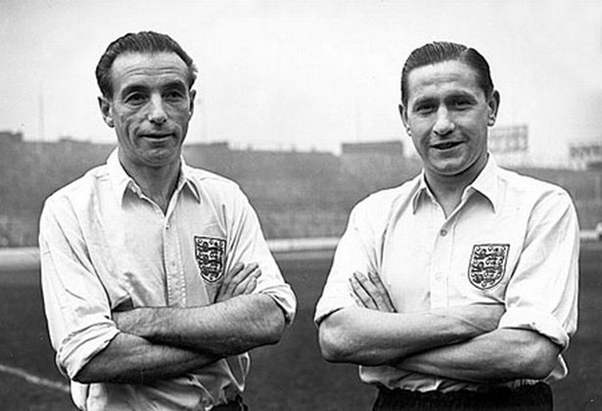 CURRENT INTERNET MATCH ODDS
Blackpool 13/8 Draw 12/5, MK Dons 7/4
MATCHDAY MASCOTBloomfield Bear who has on occasion been the subject of an FA investigation for his antics when a penalty is being taken against Blackpool.
SHOOTERS BOOTS – Currently its CJ Hamilton with 3 goals.
LAST TIME ROUND – 14TH September 2019 – Blackpool 0 MK Dons 3
Team – Nicholls, Poole. Martin, Walsh, Williams, Houghton (Brittain), McGrandles, Lewington, Kasumu, Nombe, Agard (Boateng).
Unused Subs – Bowery, Dickenson, Moore, Harley, Asonganyi.
Goals – Martin 5', Houghton 62', Kasumu 75'.
Referee – Andy Haines (1 Yellow)
Attendance – 8,283
HEAD 2 HEAD – League 1 unless stated.
2019/20 – MK Dons v Blackpool (Cancelled Covid)
2019/20 – Blackpool 0 MK Dons 3 (Martin, Houghton, Kasumu)
2017/18 – MK Dons 0 Blackpool 0
2017/18 – Blackpool 1 MK Dons 0
2010/11 – MK Dons 4 Blackpool 3 (Baldock, Easter 2, Guy) – League Cup
2006/07 – MK Dons 0 Blackpool 2 – FA Cup
2005/06 – MK Dons 3 Blackpool 0 (McLeod 2, Taylor)
2005/06 – Blackpool 3 MK Dons 2 (Rizzo, Small)
2004/05 – Blackpool 1 MK Dons 02004/05 – MK Dons 3 Blackpool 1 (McLeod, Palmer, Smart)