We are indebted to 22-year old Pompey fan Jake Smith who has written us War & Peace in this week's edition of Trash Talk, top effort Jake, probably the best we have had, and as always thanks to the main man Tom who is currently experiencing some vicious feedback from Blackpool fans for a future edition of Trash Talk, make sure you don't miss that one when it comes out, that is if we can publish it, we do have standards you know.

Can you give us an interesting fact about your club?
A few to choose from:
1- Portsmouth held The FA Cup for the longest period of time – 7 years between 1939 and 1946 due to the outbreak of World War II.
2- The first floodlit Football League fixture was held at Fratton Park between Portsmouth and Newcastle United in February 1956 – unfortunately, the game ended 0-2 to the Toon – Only two floodlights remain at the ground nowadays, with two removed and disposed of recently, one taken away and relocated as a keepsake in the car park behind the North Stand and one still standing over the away end, though this is expected to be removed soon.
3- Sir Arthur Conan Doyle, the author of Sherlock Holmes, played in goal for Portsmouth Association Football Club under the pseudonym 'AC Smith', whilst he was living in Southsea. The club was an amateur side which disbanded in 1896, two years before Pompey were formed, and holds no connection to Portsmouth FC, though it's still a pretty cool fact!
Who is likely to be your player to make a difference in our clash?
I would say Marcus Harness. He scored a hat-trick, and a superb one at that too, away to Burton Albion in our previous league fixture. The 24-year-old attacker can be deployed on the wings, however, has found his recent form playing in-behind the striker in the No. 10 role. Harness has the capability of changing a game, as displayed last week, however what lets him down is the inconsistency of his performances. On his day, he will tear you apart, though his day only comes around every now and then, however he is still an integral part of the team even when not at his best.
Every club is relying on Academy players this season, who is your breakthrough player?
At the moment, Jack Whatmough. He is now 24 years old but was promoted into the first-team frame 8-years ago in 2012. Jack has found it difficult to settle into the team throughout his career, which has been terrorised with a nasty, recurring knee injury. This season is looking likely to be the one in which we rely on him the most, following the departure of Christian Burgess in the summer. Jack is a solid, no nonsense centre-back, who also has the ability to burst forward and help build an attack. If he can go an entire season without picking up that injury again, which has often kept him out of the side for 10-18 month spells, then he is expected to be one of the most important members of the starting XI. In previous campaigns, Whatmough has played as a second-choice centre-half, partnering the aforementioned Burgess and before that Matt Clarke, though Burgess was usually his companion. Other academy graduates worth mentioning include midfielder Ben Close, who is struggling to get into the team right now and goalkeeper Alex Bass, who picked up a knock a few weeks back and has lost his place between the sticks to Scotland's Craig MacGillivray.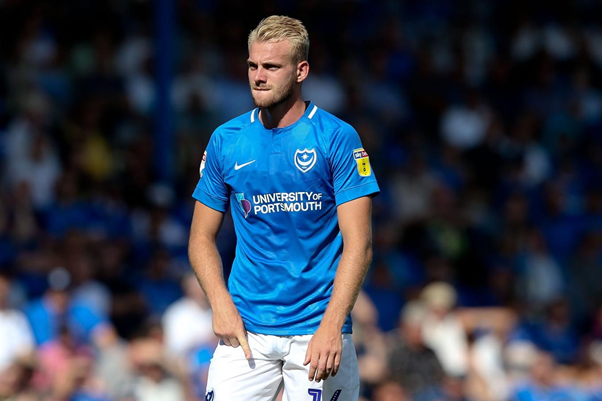 What sort of playing style will we see from your team?
Don't expect much of a "stylish" performance. Kenny Jackett's brand of football relies heavily on defending and allowing opponents to pile the pressure on us, though using our fierce front-four to counter. That has not really worked out so well, though the gaffer is set to his ways and is reluctant to make changes to his tactics, which is in some ways understandable, though can be very frustrating for supporters.
IF, however, the Blues pick up from where they left off at the Pirelli Stadium, expect a top-draw performance from Harness and a decent, attacking, pass-and-move style of play. If we can replicate that second-half display, there's no reason why we can't put at least 3 or 4 past you.
Where do you see your team finishing in the League this season?
It's hard to say right now, though based on what we have seen so far on the whole, I would predict between 7th and 9th. The team has the quality of finishing higher, they just lack the motivation and confidence to do so, which some say is down to the manager, although you could argue that professional footballers should be able to do that themselves. I'm on the fence with that one, however I can't envisage beating last season's final position if Kenny continues to implement the style of football he prefers.
A few games in, so have you revaluated your thoughts on the season ahead?
Massively, prior to the campaign, I would have said the Blues would finish in the top 6 without a doubt, however our slow start has made me question that. There is a long, long way to go however, and Kenny Jackett has the experience of rectifying that before at this club and also has the CV which displays previous League One promotion successes, so it really is all up in the air right now. Supporters want him gone; however, the board clearly have faith in him.
Either we will finally go up this season, or it will go in the complete opposite direction and we may struggle to finish in the Play-Offs, that remains to be seen.
Who are you most concerned about in the MK Dons team? Joe Mason, simply because he is a former Portsmouth player. He has proven at MK that he can bag goals and has done so against us, like all former Blues players seem to do. I expect him to come back to haunt us again this week, or in the reverse fixture toward the end of the season.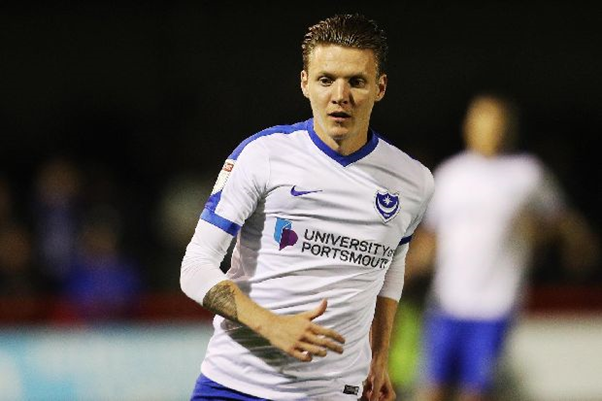 Where do you see the MK Dons finishing in the League this season?
Admittedly, I have predicted MK to finish 22nd and in the relegation zone, so I'm sorry about that… I just fail to see too many strengths within the team, nor the experience in the squad or management in the third tier. I imagine these words may come back to haunt me!
Predictions for the game?
My prediction is a 3-1 Pompey win. I think the team will carry over the confidence from the performance at Burton and put you guys to the sword as a result, though as I say, I think Joe Mason will come back to score against us.
The defence at Portsmouth is the issue and, despite not conceding in our opening two matches, we have fallen to some sloppy goals in recent fixtures. If Rasmus Nicolaisen is preferred over Sean Raggett this weekend, we may stand a chance in keeping a clean sheet, though we know nothing of the Dane at the moment as he has not yet featured. (This was written before the EFL Trophy fixture at Southend United on Tuesday night, so that may change).
Who do you see as the most likely team to win the league this season?
My pre-season prediction was Sunderland, though having seen how Hull City have started, it's hard to see them dropping off and letting that title go. Charlton Athletic could surprise a few having now secured new ownership, though I do believe the top-two will consist of the Black Cats and the Tigers. I will change my prediction, for the sake of this, to Hull City.