Still reeling from the dodgy penalty we suffered against Lincoln City from the cuddly Brett Huxstable we somewhat nervously take a look at the EFL appointments for this weekend and find out who the man is that holds our fate in his hands with a simple blow of his whistle, we must be due one that at least doesn't hate us soon.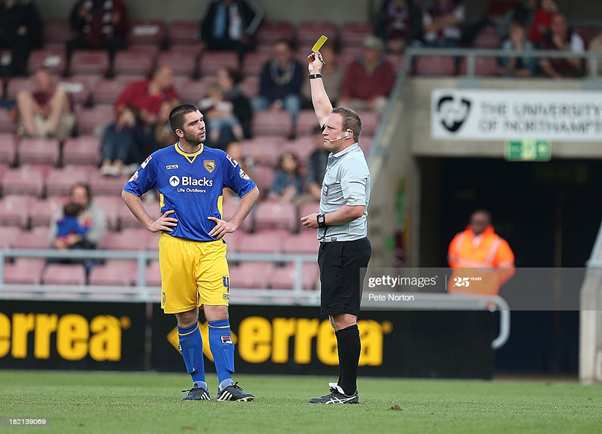 This week's likely contender is a name I'm not familiar with as its David Rock who we believe is from Hertfordshire, but there's no guarantee on that. Mr Rock is no favourite of David Artell the Crewe boss, as recently Artell gave Rock a piece of his mind for 20 minutes after a game, no idea how that turned out.
Last season was his first in the EFL, before that he was only involved in National League, PL 2 and EFL Trophy games, and on that note our paths it appears have crossed just once in our home EFL Trophy group game versus Wycombe last season where we lost 2-1.
Mr Rock is joined by Assistants, Declan Ford, and Daniel Flynn with the Fourth Official as Anthony Da Costa.