---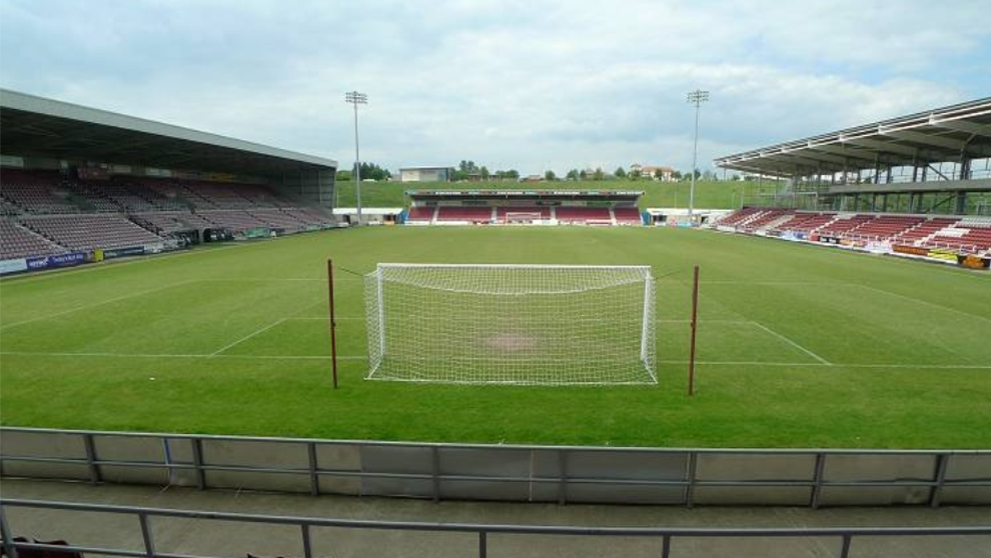 The 7,750 all seated Sixfields Stadium, (SAT NAV – NN5 5QA) and is a massive 22 miles from Stadium MK.

We will be in the Moulton College End which holds 800 people and we should sell those, in addition we can have another 423 in the East Stand but be aware this game is likely to be an all ticket affair as in the past, if that is the case no tickets can be purchased on the day.

I am not sure about home or away pubs in Northampton, but if sampling the delights of Northampton, be aware it is a fair old walk to the ground.

If travelling by train, again it's a good walk of 2 miles but don't worry as I'm sure you will get a police escort to the ground, so you won't get lost, if not the No 15 bus can be caught a short distance outside the station that drops off outside Bella Italia on the Sixfields Complex, and if you're in town you can catch the D1, D2 or D3.

Parking is plentiful at the ground at a cost of £4 per car, but I would still recommend you get there early, as for big games it sometimes does get sold out, and with one entrance and exit, getting stuck at the back of the carpark is not my idea of fun.

A limited amount of Blue Badge parking is available at the ground but must be pre-booked by calling 01604-683700, if sold out they are allowing drop offs outside the stadium for those that cannot manage to walk that far.